Description
About the Event:
OpenTSDB is a open-source time series database built on top of HBase. Thanks to HBase, OpenTSDB scales very nicely to accommodate large amounts of data in terms of bytes or data points -- at Pepperdata we ingest hundreds of billions of data points per day. Where OpenTSDB struggles to scale is in the number of distinct time series.
Pepperdata stores time series data on all the hardware and processes across many Hadoop clusters: billions of discrete series per day. The speaker will discuss some of OpenTSDB's strengths and weaknesses, and some of the techniques Pepperdata uses to work around its limitations.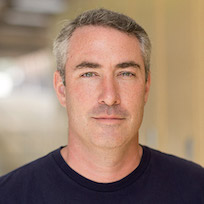 Simon King
is a software engineer at Pepperdata where he works on the data ingestion and query pipelines for Peperdata's time series data. Previously, Simon worked at Microsoft and Yahoo on a variety of technology projects.
Agenda:
6:00pm: Doors open, networking, snacking
6:15pm: Event kickoff
8:00pm: Conclusion
About Galvanize:
Galvanize is the premiere dynamic learning community for technology. With campuses located in booming technology sectors throughout the country, Galvanize provides a community for each the following:
Education - part-time and full-time training in web development, data science, and data engineering

Workspace - whether you're a freelancer, startup, or established business, we provide beautiful spaces with a community dedicated to support your company's growth

Networking - events in the tech industry happen constantly in our campuses, ranging from popular Meetups to multi-day international conferences
To learn more about Galvanize, visit galvanize.com.