Description
Just off the national and internationally film festival circuit with 23+ accolades, The Stairs is a short film based on a memoir and currently is being adapted into a feature film. Join us for PDX's first screening of The Stairs. Page through the book, talk to the producer and cast and crew, too.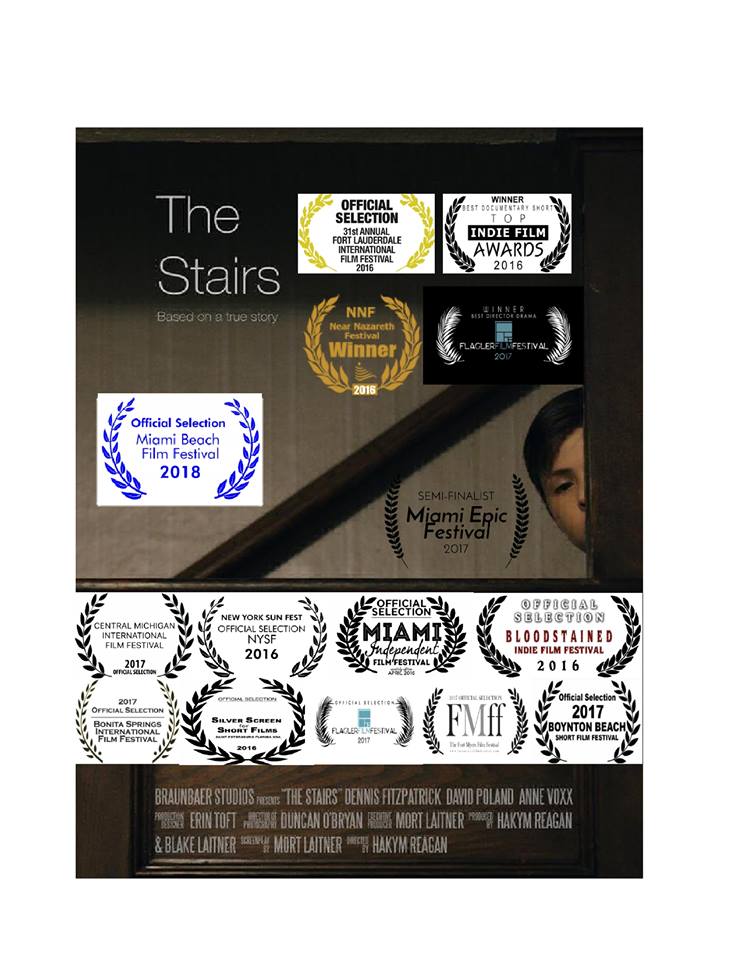 Just out of post-production, be one of the first to see the bittersweet drama, Call Harry at our private screening. Meet cast and crew, too including our incredible composer Max.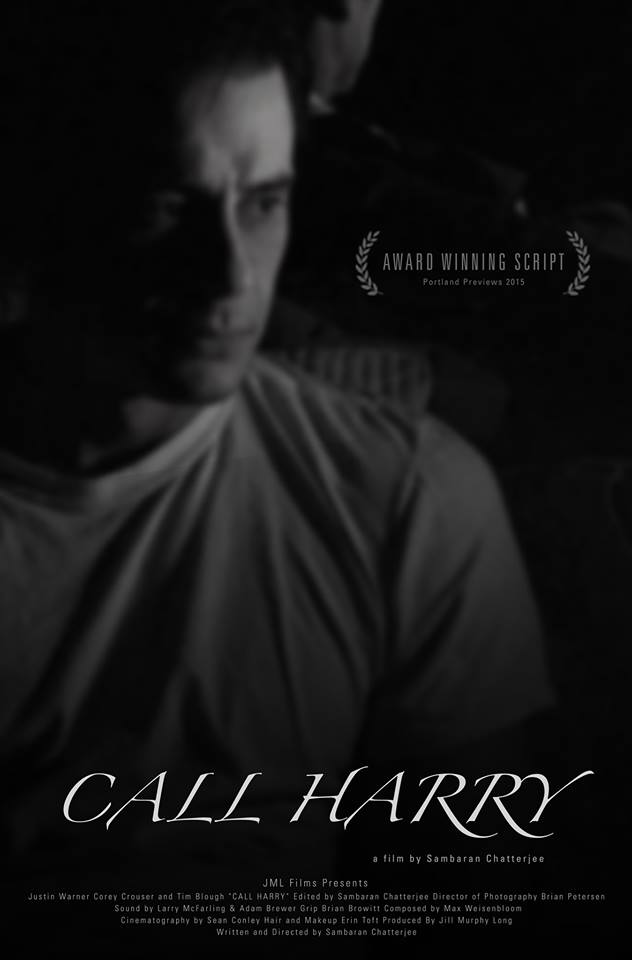 Just back from Hollywood, see the proof-of-concept and new teasers for MELTDOWN, Based on True Events. We have incredibly talented cast and crew here in Oregon.
U P D A T E (Monday, October 9, 2017)
*Get your FREE ticket today!
Doors Open at 5 pm Get there EARLY for Good Food! Good Drinks! And the Good Seats!
Hurray for vino! Our evening's sponsor, Senior Loan Officer Greg Long of Willamette Valley Bank will be pouring our famous Oregon wines.
Want to rent instead of buy or refi your existing home, or pre-qualify for that second get-a-way place in the mountains or at the beach? Greg and his team can help you navigate financing that's best for you. Sign up to win a door prize, too.
Greg Long | Business Leader/Sr. Loan Consultant NMLS #239857
W: 503.597.6306 | C: 970.846.3344 | F:503.597.6301
DOWNLOAD MY PRE-QUALIFICATION APP TO GET STARTED!

99 Bottles of Gluten-Free Beer—for you, Portland!
Come say "Hi!' to Tim and Paxton from Ground Breaker Brewery as they showcase their great gluten-free ales. Stop by their Gastropub located at 2030 SE 7th Avenue Portland, Oregon 97214. We did and we're so glad we did! Their Gastropub serves sandwiches, pizza, and desserts plus beer from the adjacent brewery, ALL GLUTEN-FREE. Easy to find and the bus line, but if lost: (503) 928-4195
Eastside Distillery is joining us to pour a long line from coffee rum to potato vodka to bourbon and whiskey. Be there. We have had great parties at their Southeast Distillery Row Tasting Room located at 1512 SE 7th Ave. Portland, Oregon 97214 Sun - Thurs 12pm - 8pm • Fri & Sat 12pm-10pm
971-703-4712
Or visit their other locations:
Bridgeport Village
7455 SW Bridgeport Rd. Tigard, OR 97224 [Located left of California Pizza Kitchen] Mon - Sat 11am - 9pm • Sun 11am-7pm
Clackamas Town Center
12000 SE 82nd Ave. Happy Valley, OR 97086 Mon - Sun 10am - 9pm • Sun 11am-7pm
971-703-4712
Washington Square Mall
9585 SW Washington Square Rd. Portland, OR 97223 Mon - Sun 10am - 9pm

Woodburn Premium Outlets
1001 N. Arney Rd. Woodburn, OR 97071 Mon - Sat 10am - 9pm • Sun 10am-7pm
Bambuza ("BAM'BOO'ZAH") Vietnamese Kitchen that pays homage to the bamboo plant found throughout Vietnam.In Vietnamese culture, bamboo represents the values of INTEGRITY, STEWARDSHIP and COMMUNITY. It all started in our kitchen at home. Mama Lan cooking up family recipes, while calling for less standing around and more doing. It was then that we decided we had to share—not just the food. So, we opened up shop in 2003 with the mission to deliver the same authentic cuisine at a price people could afford. Over the past ten years, the ingredients have evolved, but the dishes still tell a story. In fact, most things are just the way they were at home. We're just cooking for a bigger family now.
Now, open in the Pearl -- walking distance from WeWork!
Pearl District
100 NW 10th Ave (10th & Couch) Portland, OR 97209
Also, definitely near you during your travels:
SW Portland
503.206.6330 3682 SW Bond Ave Portland, OR 97239
Tigard
503.598.1919 9009 SW Hall Blvd #145 Tigard, OR 97223
PDX Airport
503.287.3576
Lake Oswego
503.635.3716 4811 Meadows Road #113 Lake Oswego, OR 97035
PSU 1825 SW Broadway Portland, OR 97201
Pesto pasta and mini cannolis = YUM.
Get here early for the great creations by Chef Charlie and Ali and their much-loved and nearby Charlie's Deli!
Real food. From Scratch. Every Day. With Love. Down-to-earth counter-service, specializing in a variety of classic meat-centric & veggie sandwiches.Go see them for lunch this week! 22 NW 4th Ave, Portland, OR 97209 (503) 902-9428
*Limited seating, but cast and crew are used to standing...but seriously get your ticket today, says your producer.
YOU'RE INVITED: Making Movies that Matter!
Imagination is more important than knowledge. Albert Einstein
Join us for the screening of short films and movie trailers at this FREE networking event including great food and beverages.
Members of the cast and crew will discuss the creative collaboration, what really happens on film set—funny antidotes and real-life, film set advice—including how to be part of this dynamic and creative industry.
Just out of post-production, Call Harry, and on the verge of production, MELTDOWN, Based on True Events, and just off the film festival circuit being honored with many accolades, The Stairs; all are based on the ethics of Justice, Mercy, and Love.
Also, look for WeWork members in their cameo appearance on the silver screen and who will be in the audience.
This evening will be a great opportunity to network and be inspired to create your next film.
While we thrive on imagination, we also base our films in truth and knowledge.
A Very Special Thank You to Our Sponsors!
Hurray for Oregon vino! Sponsored by Senior Loan Officer Greg Long of Willamette Valley Bank. Make sure you visit their wine table right away. A lucky winner also goes home with a prize!
Buy instead of rent? Pre-Qualify? Re-fi?
Ask how: Greg.Long@wvbk.com

From coffee rum to vodka and bourbon, Eastside Distilling will be offering a long line of tastes, samples, and introducing you to your new 'fav'. Stop by and say hi, too.
Visit one of their three locations prior:
http://www.eastsidedistilling.com/

Ground breaker Brewery, which makes very yummy GF ales will bring PDX's favorites and possibly a new brew as well. Step up and talk to Tim or Paxton. Do you know they have a GF gastropub, too? Go check it out on the southeast side of PDX. We did; it's great, too!
https://www.groundbreakerbrewing.com/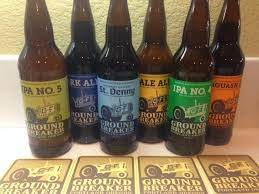 THANK YOU Charlie's Deli, Chefs Charlie and Ali!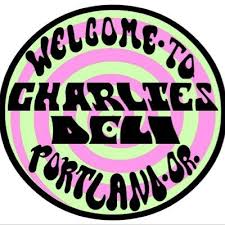 MANY THANKS Bambuza ("BAM'BOO'ZAH") Vietnamese Kitchen: Daniel, Katherine and Chrissy!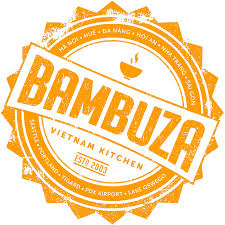 SAVE-THE-DATE!
Wednesday, October 18th
5 pm to 7:30 pm
WeWork
220 NW 8th Avenue
in the Event Space (1st Floor to the right)
U.S. Custom House [the entire block btw NW Davis and NW Everett]

Join us!
Make sure you get your FREE ticket for entry into the building.
Who is good at set design and craft services? Lend your creative eye and mad skills? Meet actors and directors? Need help checking the VIPs off the guest list, too. Please Text: 970 846 1428 [PST] or email: MELTDOWNthefilm@gmail.com
For updates and details, watch our Facebook Event Page: Making Movies that Matter!
Produced by
Jill Murphy Long
JML Films