Description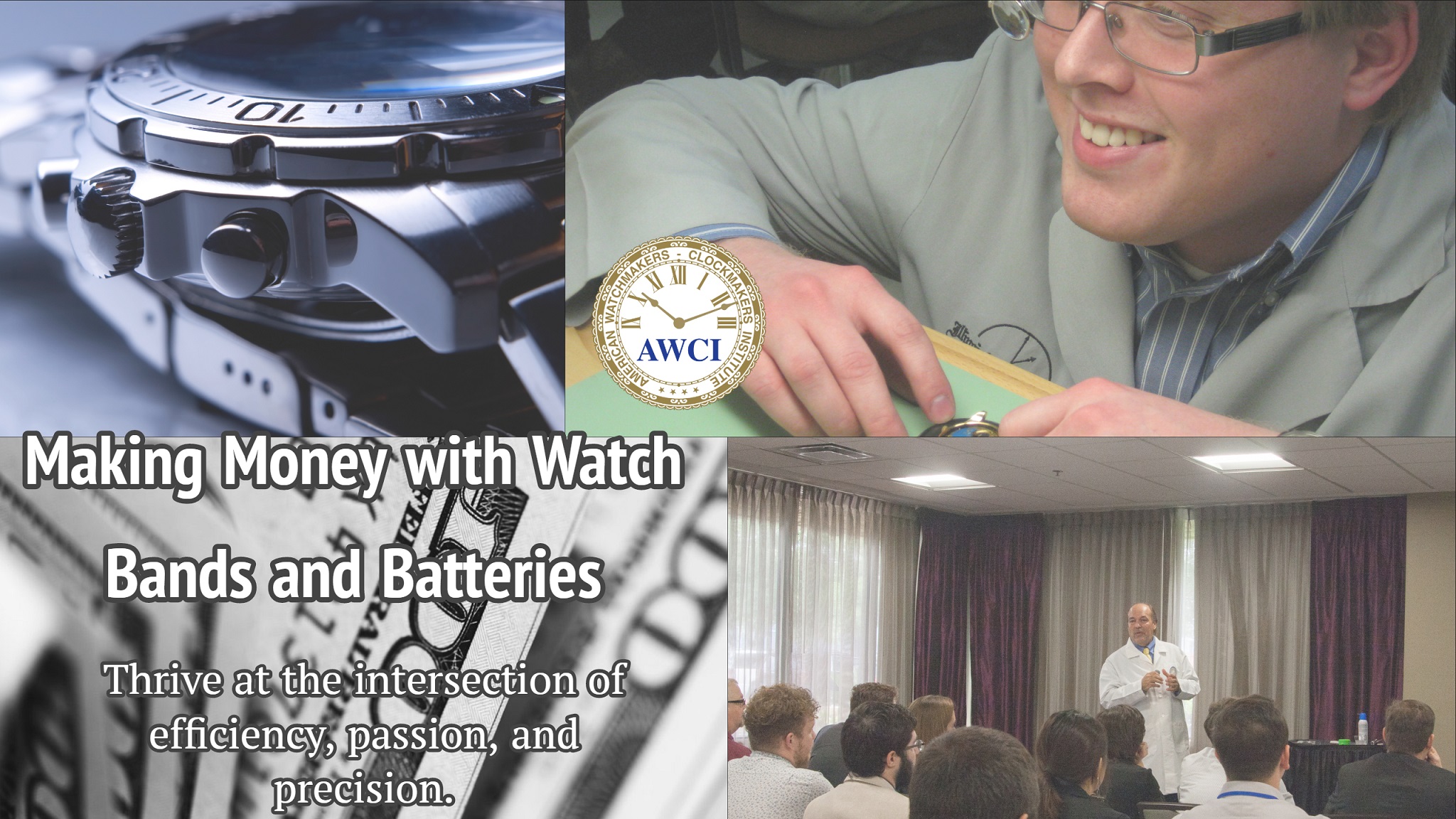 Making Money with Watch Bands & Batteries
AWCI Course WATCH 115
Instructor: Tom Schomaker, CMW21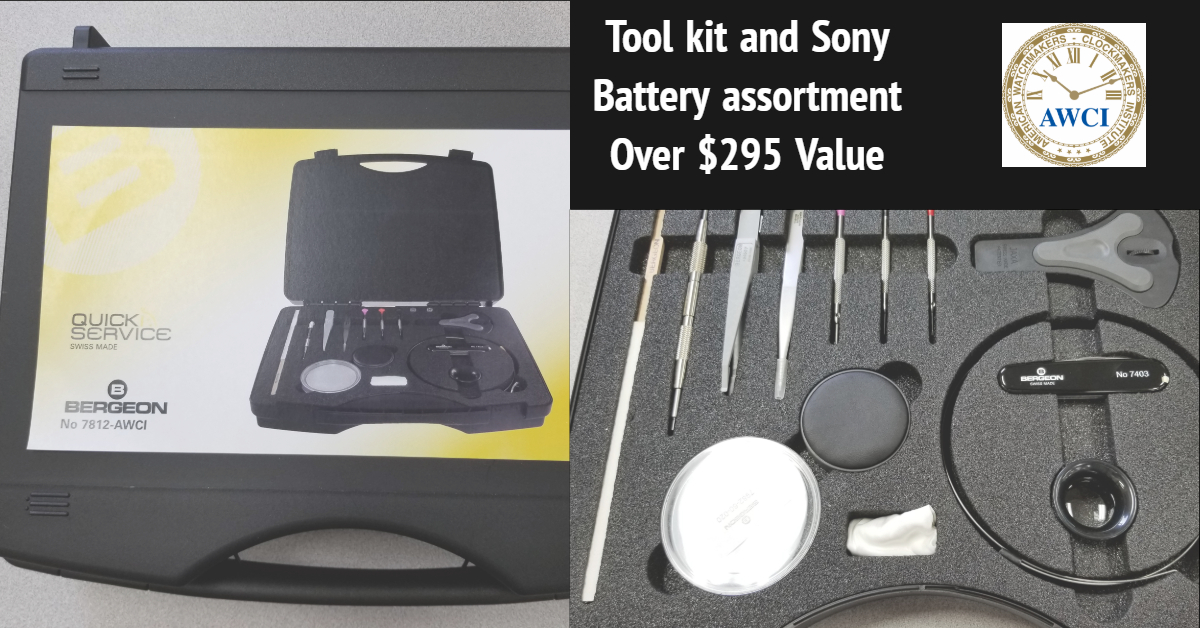 Included is a free tool kit and Sony Battery Assortment valued at over $295
Replacing watch batteries and adjusting watch bands can be a profit center for your watch or jewelry store. We're not just talking about it bringing customers in your door, but elevating your customers experience while increasing your revenue. When properly performed, according to industry standards, battery replacement and band adjustment will generate real profits.
Developed by professional watchmakers for the retail jeweler this class will help you avoid costly mistakes and deliver the best customer service. Whether you have no experience or have been sizing bracelets and changing batteries for years you are guaranteed to learn something from this class.
This class covers the essential skills necessary to quickly and properly adjust the size of the most common sizes of bracelets without causing damage to expensive components and will help you understand the modern standards and expectations for battery replacement including some basic troubleshooting skills, handling or tooling and parts avoiding costly errors. Whether you have no experience or have been replacing batteries for years this class will enable you to elevate your service for your customers. Topics include:
Watch Batteries
Tool preparation and Maintenance
Case opening
Cell replacement
Electrical tests
Case closing
Setting complicated watches
Where to find technical information and support
Watch Bands
Tool preparation and Maintenance
Screw fittings
Friction Pins
Pin & Tube Systems
Spring Bars
Other unusual systems
Loctite Application
Where to find technical information and support
This class takes a practical and hands-on approach combining short periods of lecture with the opportunity to try the tips and techniques on real watches. As you apply the principles being taught you will be more efficient, make fewer damaging mistakes and have the confidence to charge more for this specialized skill.
About AWCI:
The American Watchmakers-Clockmakers Institute is the professional organization for watchmakers and clockmakers in the United States. Our mission is setting service standards and educating the horological community. For almost 60 years AWCI has served as a liaison between bench practitioners and the horological industry as we advance the art, science, and business of horology. Members of AWCI gain access to our extensive library of books, our monthly publication Horological Times, more than 15,000 technical documents, and our network of professionals. To learn more and to join AWCI visit www.awci.com
About Tom Schomaker:
Tom Schomaker is a Certified Master Watchmaker of the 21st Century with more than 30 years repairing watches and more than 20 years teaching other watchmakers. He is the principal watchmaking instructor at the American Watchmakers-Clockmakers Institute and has worked for and with many major watchmaking brands. He is able to connect with the most experienced professional or the beginning student to help them grow and develop new skills.