Description
Making Lemonade: Crafting Your Story to Find the Right UX Home
There's a reorg.
You don't get along with.
You start a new UX gig and your first thought is, "OMG. WTF. This is not what I signed up for." Shit happens to all of us at some point in our careers.
When it does, we feel vulnerable and it's difficult to figure out how to get ourselves out of the situation. Or worse, we jump from one bad situation to another one.
Taking from the experience of UXers like you, we'll learn:
How to put your UX storytelling skills to use for you, and how, when you're feeling vulnerable, to identify the warning signs of the wrong place to land.
It's all about how you take your situational lemons and craft them into UX career lemonade.
Speaker:
Amy Chenault, UX Lead, Innovation and Digital Health Team at Boston Children's Hospital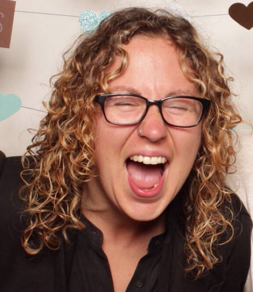 Bio:
Amy uses design, research, & passion to help improve the quality of everyday life. Currently, Amy is working as the UX Lead for the Innovation and Digital Health Team at Boston Children's Hospital. Over the past 10 years, she's had the opportunity to collaborate with amazing teams to help people with Type 2 diabetes self manage their diabetes (BD); create an artificial pancreas for people with diabetes (Insulet); improve radiology software to better identify tumors, and the experience of pharmacovigilance to ensure patient safety (IBM Watson Health); democratize financial information, and empower individuals through the power of financial literacy (Society of Grownups); give local communities a voice while maintaining a newspaper's journalistic integrity (Neighborhood Square); find new and innovative ways to get kids moving in the classroom (Pearson); build an entirely new community platform for one of the most robust communities on the Internet (The Huffington Post/AOL).
Thanks to our sponsor!
Market Street Talent is a specialized staffing and consulting firm focused on staffing solutions for Information Technology positions. From our offices on the Seacoast of New Hampshire, we service companies across a wide range of industries from Greater Boston to Greater Portland and beyond. Learn more: https://marketstreettalent.com/
Thanks to our host this month!

Sandbox Collaborative, the internal consultancy and collaborative workspace of Southern New Hampshire University's Innovation Center. Located at Southern New Hampshire University, 1230 Elm St., Manchester, NH
Time
6:00–6:30 Networking and refreshments
6:30–7:30 Presentation
7:30–8:00 Networking


Location
SNHU Sandbox Collaborative
1230 Elm St. Manchester NH 03101
http://www.sandboxcollaborative.org/

Parking:
There are multiple parking options for the Sandbox Collaborative. Here is a link to the parking map: https://www.dropbox.com/s/cjvvjqta6il6ci9/Parking%20Map%20-%201230%20Elm%20Street.pdf?dl=0 Additionally, Pearl St. has 2-hour parking (free after 8pm) and some visitor spots around the perimeter.
We look forward to seeing you there!