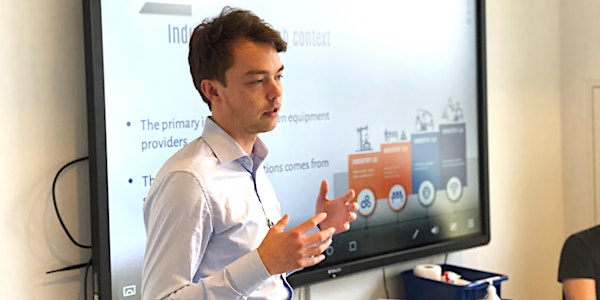 Making Labs Smarter: Talks & Insights at Inniti
Join Inniti for a free in-person event with insights and talks on the value of digital transformation and automation in laboratories.
When and where
Location
Langebrogade 4 4 Langebrogade 1411 København Denmark
About this event
Inniti is hosting an afternoon of talks by thought leaders on technology applications for laboratories and equipment.
You are welcome to stay for networking, food, and drinks after the program.
Seminar Abstracts
Digital Trends in Laboratory Design: How IoT may improve efficiency and reduce energy consumption
Stig Blicher - CEO of LabFlex
Laboratories are highly energy consuming and sub-efficient when it comes to equipment use [uptime] and resource savings. Current technological advances, namely in the digitalisation of fixed and benchtop laboratory equipment, provide new ways of controlling, monitoring, and collecting data to improve the usability and energy efficiency of already established laboratories. The technology can also be used to design smart labs that address the issues of energy and other resource consumption.
The talk will address several state-of-the-art methods used to design laboratories and provide examples of the efficiency increases obtained with the implementation of IoT technology.
Model and Data Requirements for Industry 4.0 Implementation
Professor Krist V. Gernaey - Technical University of Denmark, Department of Chemical and Biochemical Engineering
Industry 4.0 can potentially transform biomanufacturing with the help of digital twins. Models and data form key aspects of digital twins. Modelling approaches for obtaining a digital twin are highlighted, including model validation issues. The need for improved data collection is illustrated with examples of advanced measurement techniques applied to a fermentation process.
Solving Life Science Challenges with Data-Driven Solutions
Johan Hultman - Manager, Embedded Solutions (OEM) & Partners at Sartorius Data Analytics / Umetrics
In a world that is constantly changing and with development cycles and the commercial lifespan of solutions getting shorter and shorter, we have a major challenge ahead of us. Using existing data and learning quickly from new data is vital. We can together make the task more achievable - if we collaborate and drive connectivity and develop out-of-the-box solutions for smart facilities.
When is it?
Friday, 19 August
Location & Program
Inniti, Langebrogade 4, 1411 Copenhagen
Talks & Insights: 14:00 - 15:30
Networking, Drinks, & Food: 15:45 - 22:00
Questions?
Contact Emma at ek@inniti.io
Inniti® is a laboratory digitalisation & automation company. Our IoT Connector and software solution enable you to analyse, monitor, and log data from your existing lab equipment.
Learn more about Inniti and our laboratory digitalisation solution.