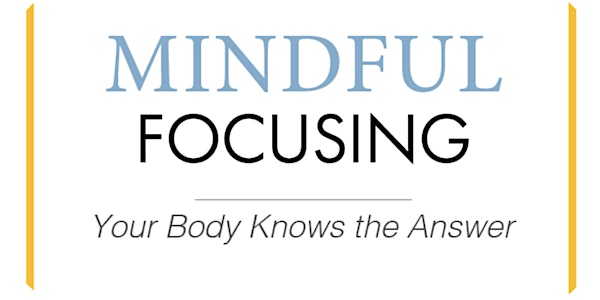 Making Friends With Difficult Emotions(second offering)
A second offering of this sold out class with unlimited enrollment.
About this event
The response to my free class "Making Friends with Difficult Emotions" was extraordinary. As many of you discovered, it sold out within minutes. To meet the strong interest we are pleased to offer a second session, with no limit on enrollment, on Thursday, June 25 at 11 AM Mountain time. If you wish to join in this one-hour class, please register here.
I am also available for individual guided Mindful Focusing sessions (not free) to support you as you go deeper in yourself to find healing for difficult emotions, inner obstacles, and life challenges of all sorts.
For more information go to: https://www.mindfulfocusing.com