Making Every Drop Count in Biomedical Analysis / Autonomous Vehicles SIG

Tuesday, December 12, 2017 from 6:00 PM to 9:00 PM (PST)
Event Details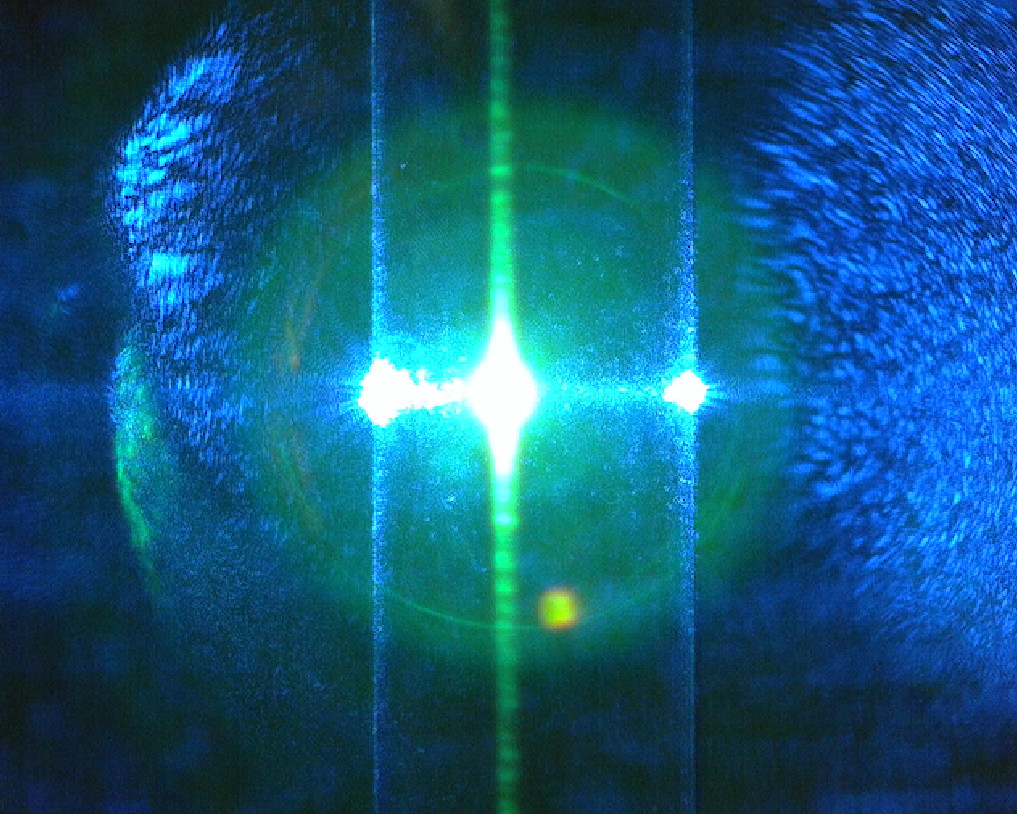 Fluorescence: the most widely used method of multiplexing in cell analysis (Courtesy of Kinetic River Corp.)
Note: Main meeting is 7-9pm. Our Autonomous Vehicles SIG (AV-SIG) meeting runs from 6-7pm - see details below. A single registration allows entry to both events.
Main Meeting Details (7-9pm)
Have you ever wondered about how a sample of your blood is analyzed? Blood draws make people squirm — not to mention biopsies.

Biological samples are precious quantities. Even when the samples are not directly obtained from patients or donors as with commercial cell lines, samples are expensive — as are the reagents used to analyze them and the time of the highly-trained operators needed to run the tests.

Because of the scarcity and value of a biological sample, many methods have been invented to make the most out of very little. By multiplexing several measurements, each interrogation extracts multiple parameters from each sample. This process saves time and the cost of the reagents.

In this talk, CNSV member Dr. Giacomo Vacca will review a range of multiplexing principles used in biomedical applications: fluorescence barcoding, DNA barcoding, isotope labeling, spatial filtering, fluorescence lifetime, and wavelength-, time- and frequency-division multiplexing. He will explore various of the methods in depth, and he will draw parallels to multiplexing methods used in other fields.
About the speaker:

Giacomo Vacca, PhD, is an award-winning physicist, entrepreneur, and inventor. He has developed and launched hematology analyzers and flow cytometers, and is the recipient of 28 issued US patents (with 27 more pending). He is Senior Member of both SPIE and the Optical Society. He is the founder of Kinetic River, a product development biophotonics company focused on flow cytometry, and is co-founder of BeamWise, a company making software for optical system design automation. He also provides expert witness and other technical consulting services, and is a CNSV member.

Autonomous Vehicles SIG (AV-SIG) Meeting (6-7pm)
This meeting marks the start an ongoing series of open discussions organized around brief presentations, with each designed to highlight what is happening in the AV space and how that space is predicted to evolve.  Included with be a moderated discussion of topics that may generate some controversy.

A planned topic is "It's 2040 – Which Automakers Have Survived the MaaS Transportation Revolution?"  As the smartphone continues to replace the car as a status symbol among millennials, the future of automakers is highly uncertain.  What role will automakers play in the MaaS/TaaS (Mobility/Transportation-as-a -Service) economy that will emerge?  Other topics dynamically contributed by attendees may be included.

AV-SIG Chair Ioannis Kanellakopoulos will moderate this discussion.
IMPORTANT DETAIL
We have had many people sign up but not attend, so please ensure that you really plan to attend before signing up.
Be sure to bring a photo ID to verify your registration.
Thanks.
Location:
SEMI, Milpitas, CA
673 S Milpitas Blvd, Milpitas, CA 95035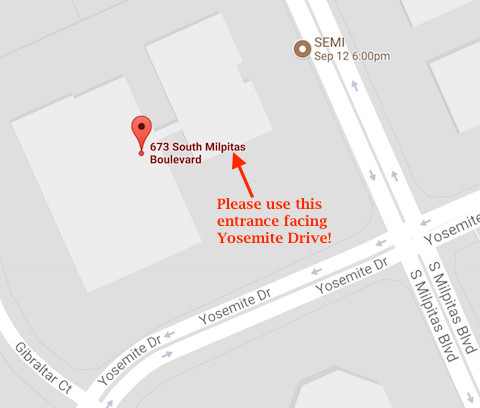 The building is on the corner of S Milpitas Blvd and Yosemite Dr., with the main entrance facing S Milpitas Blvd. However, you will need to enter the building from the Yosemite Dr. side. Plenty of parking is available.
When & Where

SEMI
673 S Milpitas Blvd
Milpitas, CA 95035


Tuesday, December 12, 2017 from 6:00 PM to 9:00 PM (PST)
Add to my calendar
Organizer
Find out more about the IEEE Consultants' Network of Silicon Valley (IEEE-CNSV) at: