Making Cross-Border M&A Work: A Success Story
Description
Note:

Registration for this seminar is now closed. Walk-ins will be accommodated first-come, first-served, based on seat availability.


CJEB welcomes you to a lunchtime "zadankai" seminar:
Making Cross-Border M&A Work:
A Success Story

Thursday, October 10, 2019 | 12:30 – 1:45 PM
Room 311, Warren Hall, Columbia Business School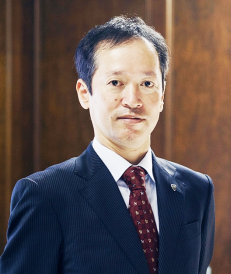 Featuring:
Toshiaki Sumino
President and Chief Executive Officer
DLI NORTH AMERICA INC.;
Executive Officer;
Chief General Manager, North America
Dai-ichi Life Holdings, Inc.
Moderator:
Alicia Ogawa
Director, Project on Japanese Corporate Governance and Stewardship, CJEB
What you'll learn:
What are the factors behind the record-high levels of foreign acquisitions by Japanese companies in recent years?

Cross-border M&A as part of Dai-ichi's business strategy

Challenges of integrating fundamentally different business cultures

Case study: Dai-ichi's $5.7bn acquisition of Alabama-based Protective Life


Biography:

Toshiaki Sumino is an Executive Officer at Dai-ichi Life Holdings, Inc. and was appointed Chief General Manager, North America in April 2018, and President and Chief Executive Officer of DLI NORTH AMERICA INC.
At the Company, which functions as the NY Office of a leading life insurance company in Japan actively expanding its overseas operations in recent years, he oversees various initiatives including management and support of Protective Life Corporation which they fully acquired in 2015, as well as research of financial and insurance markets, industry trends including Insurtech, and political movements. He also serves on the Board of Protective Life Corporation.
He joined Dai-ichi Life in 1992, and actively gained experience among international credit research, investment fields as well as corporate planning before he was assigned to his current role. He was also heavily involved in planning and executing the demutualization and initial public offering of the Company which was completed in 2010.
He received a Bachelor of Law degree at the University of Tokyo and also earned a Master of Law degree at New York University School of Law.

Lunch will be served. Advance registration is required.

General Contact: Emiko Mizumura, cjeb@gsb.columbia.edu
Please kindly note the following:
Registration will begin at 12:00 pm. All guests must be seated by 12:30 pm.

Please arrive early as seating will be filled on a first-come, first-served basis. The registration does not guarantee your admission.

Your presence at this event indicates your willingness to appear in any photos or videos produced by Columbia and by third parties authorized by Columbia in advance. If this is an issue, please let us know. Thank you.

Organizer of Making Cross-Border M&A Work: A Success Story
Established at Columbia Business School in 1986 under the direction of its chairman, Professor Hugh Patrick, and led currently by its director, Professor David E. Weinstein, the Center on Japanese Economy and Business (CJEB) promotes knowledge and understanding of Japanese business and economics in an international context. CJEB is a research organization widely recognized for its vigorous research activities, international symposia, conferences, and lectures, held in New York City and Tokyo, which provide prominent speakers from the public and private sectors a forum for collaboration and reflection on Japan, the United States, and the global economy. For more information visit www.gsb.columbia.edu/cjeb. For more information, go to http://www.gsb.columbia.edu/cjeb