About this Event
Join r.bar's Greg Mergner for our latest edition of the r.bar Spirits Academy.
Our workshop this month focuses on Making Bitters!
In this workshop, learn insider tips on making bitters, as well as recipes & culinary techniques to make your own for customized cocktail drinks. You will be served various tastings of your bitters with classic cocktail tastings during the workshop. At the conclusion of the workshop, you will receive the following:
Samples of custom bitters & spirit cocktails
Recipe cards & program notes
Certificate of Completion
r.bar Spirits Academy is a hands-on workshop series that delves into the art and science of spirits and cocktail techniques. Participants learn classic and modern recipes taught by r.bar bartenders, as they sample through delectable concoctions.
If you're interested in booking a private or group r.bar Spirits Academy workshop, please let us know!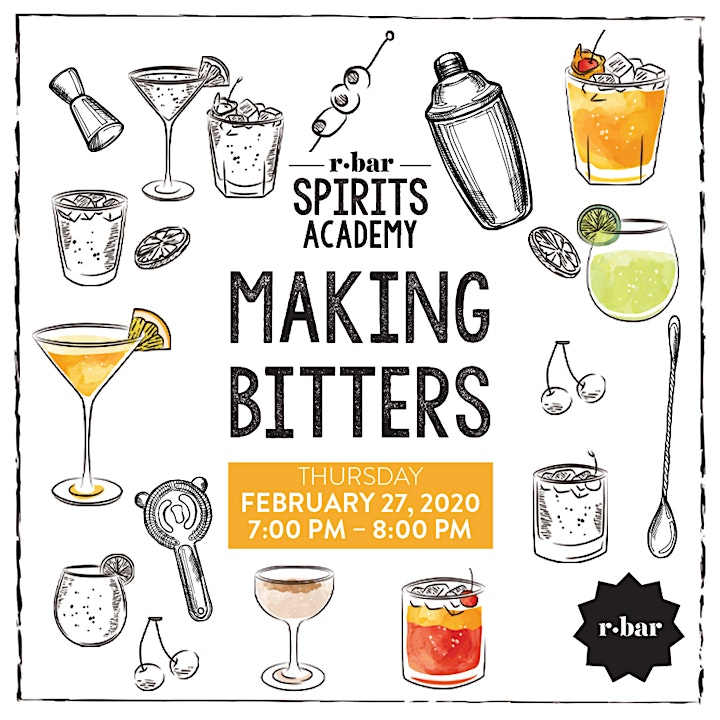 Please note:
Attendees must be 21+
Workshops take place in the private prep kitchen at R. House
Our workshops are intimate and immersive, therefore only 10 spots are available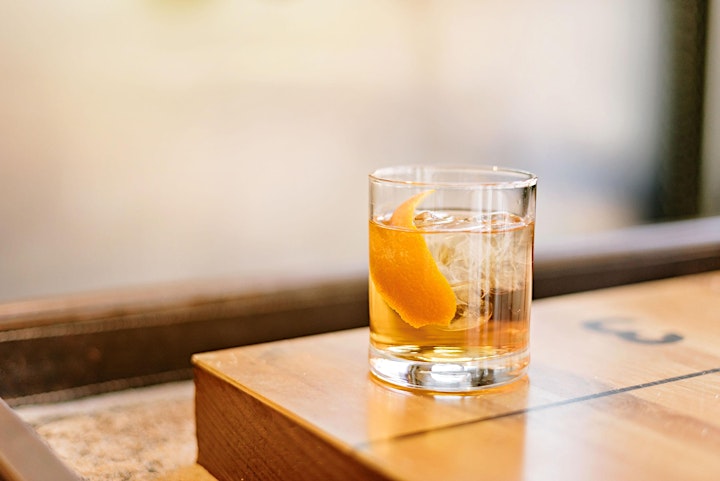 Subscribe to our email list for first access to events & tickets: http://bit.ly/RHouseEmails
ABOUT R. HOUSE: R. House is Baltimore's launchpad for outstanding food and creating community. It is the place to come together. It's a food hall, but more than that, it's a community. We believe in being neighbors, not guests; we see possibilities, not limitations. This is your gathering place, your kitchen table, your office, and your front stoop. This is your house, our house, R. House.
ABOUT R. BAR:To take a seat at r.bar is to take a chance on a new spirit, to take a chance on meeting a new friend, and to take the chance you won't leave 'til last call. r. bar features stellar cocktails, craft beers from Baltimore and beyond, and wines to pair with each stall. Pick your potion, and we'll serve it up — or on the rocks. Welcome to your bar, my bar, r. bar.