Description
Making Authentic Connections

with Sean O'Grady


---
Learn how to enhance your speaking with personal passion. Authentic Connections is an intimate, interactive networking and public speaking seminar designed help participants eliminate anxiety, focus their message and imbue their words with honesty and value. The ultimate result is to help participants develop more engaging and persuasive communication skills.
Networking is vital in order to make meaningful connections. It is even more so for those seeking to build relationships with employers to make great job matches.
This session is open to anyone interested in increasing their networking skills, in particular, employment specialists, job coaches and job developers.
Continental Breakfast will be provided.


---
About the Presenter...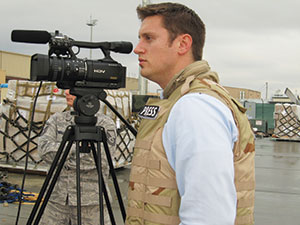 Sean O'Grady is an Adjunct Professor of Public Speaking and Leadership Development at The College of New Jersey. Prior to teaching, Sean was a broadcast journalist. He was the executive producer and host of the national television program CareerTV on the Fox Business Network in 2009. Sean has also held on-air, producing and communications positions with Time Warner Cable, Deloitte and the United States Olympic Committee. Mr. O'Grady also currently works as a Strategist with Oxford Communications in Lambertville, NJ. Among his various duties, he trains celebrities, professional athletes and business executives for television, radio and public appearances.


---

---
Please note our updated Cancellation & Refund Policy (effective 8/27/18):
CANCELLATION / REFUND POLICY
Cancellations made in writing (email) within 7 business days of the scheduled training will receive a full refund of the event cost.
To cancel, please contact the designated contact person for the specific event.
Cancellations made after this window of time are not eligible for a refund, however you can send another person in your place.
Please contact with general questions at 1-610-482-4935 or 1-866-683-3651.
Networks reserves the right to cancel a training session / series. In the unlikely event that your training course is cancelled after you have received your registration confirmation, we will make every effort to reschedule the training session / series and will be in touch with you within 30 days of the cancellation to offer an alternative date to attend. If you are not able to attend the rescheduled date, a full refund will be provided of the event cost.