Making and Using Videos in the STEM Classroom - a hands-on workshop

Sunday, November 6, 2016 from 10:00 AM to 1:00 PM (EST)
Event Details
Making and Using Videos in the STEM Classroom - a hands-on workshop
Led by: Lisa Ammirati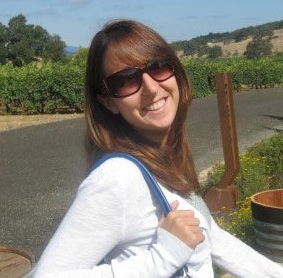 Need more quality class time with your students? This workshop will share an easy to employ method of making and utilizing instructional videos in the STEM classroom.  These videos can be used to teach skills, review content, and even to model laboratory techniques; thus saving valuable instructional time the classroom for more meaningful experiences.




The session will begin with a review of best practices for creating and using videos in the classroom, followed by a brainstorming session and discussion about how to get the most out of this instructional tool.  We will explore the pros and cons of some of the most commonly used screencasting apps such as: Camtasia, ScreenCast-O-Matic, and Explain Everything.  These apps allow you to record a video directly on your laptop, without the need for a video camera.  In addition, participants will learn how to skillfully use Google Forms and PlayPosit to hold students accountable for watching and taking notes on the videos you create.  The later portion of the workshop will be devoted to hands-on practice recording your own video and accompanying assessment. So whether you are high school, middle school, or upper elementary STEM teacher looking to incorporate a great timesaving strategy this is a workshop for you!  


You will need to bring a laptop or a tablet and a pair of headphones, preferably with a built-in microphone, like the kind that you may use with your cell phone. In addition, it would be helpful if participants download the free trial of Camtasia in advance. Participants are also encouraged to bring a set of instructional slides (such as a short PowerPoint presentation or a SmartNotebook file) that they can narrate as part of this video creation.

Pizza lunch for all at 1 pm!  
Note: Daylight Savings Time occurs at 2:00 AM on Nov. 6th so PLEASE remember to set your clocks back  by 1-hour.
Note: Please sign up for ONLY 1 workshop on November 6th NOT BOTH.  As these two workshops are both 3 hours and run simultaneously from 10am to 1pm in separate rooms at Teachers College.
WHITEBOARDS & T-SHIRTS
STEMteachersNYC T-shirt for $10 (S, M, L, XL, XXL, some sizes limited availability)

Whiteboards: 6 Whiteboards in a bundle for $30, or single boards for $5 each (unbundled) at the workshop
You MUST have cash in the right amount; we can't give change.
Photographs and Video Recordings:
We take photographs and record video of our workshops in order to publicize a positive image of science teaching, and of STEMteachersNYC - a recognized 501(c)(3) non-profit organization. If you register, you are agreeing to be photographed and to have your voice and image video-recorded. You are also agreeing to relinquish all your rights to the photographs and video recordings.
If you do not wish to be photographed or video-recorded, you must inform us when you check in at the beginning of the workshop. We will take one photograph of your face so that we can erase your image if we happen to catch it by chance during the workshop, and we will do our best to avoid you. We would also appreciate your cooperation in positioning yourself at the edge of the group so as to help us avoid you.  

To join STEMteachersNYC, fill out survey: <tinyurl.com/modelingsurvey>
(Members find out about workshops first and can sign up before others.) 
=================
FAQs 
Is there a fee to attend this workshop?
Yes.  There is a $15 attendance fee.
Is STEMteachersNYC an approved NYC DOE Vendor?
Yes. Here is the Vendor #STE-068881
Is there a special pricing for TC students for this workshop?
Yes. TC students recieve a 50% discount on STEMtNYC workshops. To receive your discount code, please send an email to STEMteachersNYC Registrar (Registration@STEMteachersNYC.org). You will be asked to present a current TC student card at the door on the day of the workshop. 
Where can I contact the organizer with any questions?
Questions about registration and payments for this event should be addressed to STEMteachersNYC Registrar (Registration@STEMteachersNYC.org).
Is the reservation fee refundable?
It depends, please be sure you are able to attend the workshop prior to registering for it. 
If you for some reason can nolonger attend and let the Registrar know (Registration@STEMteachersNYC.org) one week or more before the workshop, you can get a free credit for a future workshop.  If less than one week notification is given no refund is given, but if you want to take it as a donation, you must email and directly request an official acknowledgment of your donation.
If you mistakenly register for 2 workshops that take place at the same time, we will not be able to refund the fee. 
Is my reservation/ticket transferrable?
Possibly, please contact STEMteachersNYC Registrar (Registration@STEMteachersNYC.org) if you need to transfer your reservation to a different person/name.
Can I update my reservation information?
Yes, you can update your reservation information.
The name on the reservation/ticket doesn't match the attendee. Is that okay?
No, please contact STEMteachersNYC Registrar (Registration@STEMteachersNYC.org) to address this.
When & Where

Zankel Hall, Teachers College, Columbia University
525 W 120th St
New York, NY 10027


Sunday, November 6, 2016 from 10:00 AM to 1:00 PM (EST)
Add to my calendar
Organizer
STEMteachersNYC
STEMteachersNYC strives for excellence in Science, Technology, Engineering, and Mathematics teaching, and for deep learning, strong-selfconfidence, and objective success of our students, though interchange and interaction among STEM teachers.
STEMteachersNYC is dedicated to interchange and interaction among teachers of various STEM (Science, Technology, Engineering, and Mathematics) disciplines. Our general purpose is to cultivate excellence in STEM teaching and to promote learning, self-confidence, and success for our students. 
STEMteachersNYC is a 501(c)3 non-profit organization dedicated to creating quality professional development opportunities in the New York City area for STEM teachers. We produce weekend day workshops during the school year and multi-day and multi-week workshop intensives in the summer led by master teachers.  We welcome and encourage teacher attendees from across the globe, the US, and the local New York City area!
STEMteachersNYC was originated in summer of 2011 by a group of teachers as a teacher-led study group.  STEMteachersNYC  has grown to over 600 members and is an affiliate of AMTA (American Modeling Teachers Association).
Making and Using Videos in the STEM Classroom - a hands-on workshop