Description
Join Capital Factory's CF Studios and Colaborator for a monthly series exploring the national reach of Austin's media scene. Filmmakers, journalists, game designers, MarComm mavens, IP lawyers and more will share their knowledge about the city's growing media infrastructure and how you can get plugged in.

---


Josh Rubin
@jrubin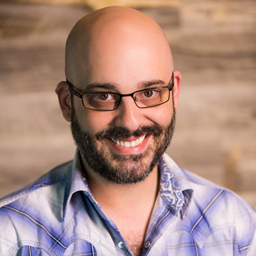 Josh is an award-winning journalist, editor, and executive with more than 15 years of experience in national media. He is currently the Director of CF Studios and Managing Director of Video at The Daily Dot, one of the fastest growing media companies in America.
Before joining The Daily Dot, Josh spent more than a decade with CNN traveling the country and covering everything from breaking news to presidential elections.
Douglas Caballero

@dCABALLERO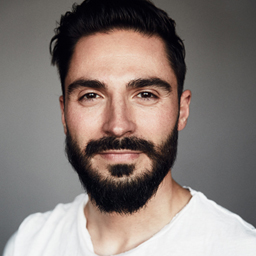 Douglas is Chief Business Development Officer at Colaborator - the marketplace connecting companies to video professionals. Previously, he was a TV executive at Al Gore's Current TV cable network; he advised SXSW's OTT digital TV network; and he produced and hosted video content for: The CW, ABC Family, Yahoo!, Vevo, Mercedes-Benz TV and The Young Turks. Born in Austin, raised in Antone's blues club, Douglas resides in LA.
Brian Brushwood
@shwood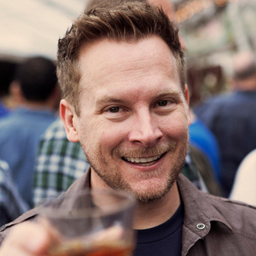 Brian is an American magician, podcaster, author, lecturer and comedian. Brushwood is known for the series Scam School, a show where he teaches the audience entertaining tricks at bars so they can "scam" a free drink from their friends. In addition to Scam School Brushwood co-hosts the podcasts Weird Things, Too Long Didn't Listen, Cordkillers and Night Attack. Brushwood was also a regular guest on the This Week in Tech podcast. Brushwood performs his Bizarre Magic stage show across the United States and is the author of six books. Brushwood has appeared on national television numerous times including on The Tonight Show with Jay Leno, CNN and Food Network.
Mike Blizzard
@emblizario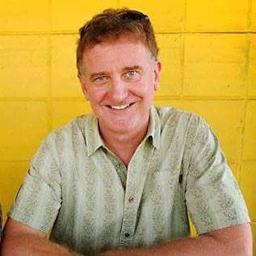 Mike Blizzard is President and co-founder of Blizco Productions, which provides strategic consulting, public and media relations, advertising design and placement, and collaboration on creative projects. He is the producer of NO NO: A DOCKUMENTARY, which premiered at the 2014 Sundance Film Festival and was licensed by Showtime and ESPN, and is the director of ALSO STARRING AUSTIN, which uses scenes from locally shot films to explore changes in Austin's built & natural environment and culture over the past 45 years. Mike currently serves as President of the Board of Directors of the Austin Film Society.
Meredith Stephens
@MPSSTUDIOS

Meredith began her career in production as a student at the University of North Texas. An internship through UNT turned into a 7-year stay at a Dallas rental facility, where she was announced Vice President at the age of 25. Looking to diversify her skills, she began working for a nationally recognized production company. There, she represented the work of 5 directors, servicing every advertising agency in the 13 states.
After freelancing as a Production Manager and Producer, Meredith became part of MPS Studios Dallas.She currently serves as Vice President of Business Development- leading a team of 35 employees, spearheading customer relations, and orchestrating plans for business expansion.
She has held the reign as President of Women In Film.Dallas, whose mission is to empower, promote, and mentor women working in media. She served two terms as Treasurer of the Southwest Chapter of the Association of Independent Commercial Producers, a non-profit organization representing production companies in five states. Under her leadership, the accounting process has been overhauled for increased efficiency and transparency.
Meredith is a founding board member and former president of Texas Motion Picture Alliance, through which she helped create seven pieces of legislation passed into state law. She was appointed to the Texas Film Industry Incentive Advisory Committee by then State Comptroller Susan Combs. She received the Breast Cancer Advocacy Award for her work with The Bridge Breast Network, and was selected as one of the 10 Most Influential Women in Texas by Southwest Actors Guide. She graduated from Leadership Texas, an organization dedicated to providing leadership education programs that advance and improve the personal, economic, and professional status of women.



Kyle Speckman
@Kyle_Speckman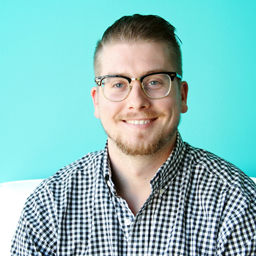 As a Senior Account Manager at Federated Media, Kyle is responsible for delivering quality performance of digital content and media marketing campaigns. He leads clients through national and regional programs, managing the full campaign lifecycle from RFP's and KPI goals to reconciliation and performance delivery. He also focuses on client retention and growth, business development, and product development for the digital business.

Prior to joining FM, Kyle served as an Account Executive at The Dalton Agency in Jacksonville, serving clients including Wounded Warrior Project, The Jacksonville Jaguars, McDonald's, and The North American Soccer League.

Originally from Florida, Kyle currently lives in Austin, TX.
Nicholle Walton-Durban
@NicholleWalton4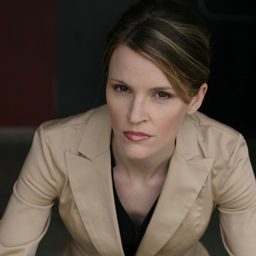 Nicholle Durban is a producer and development executive, performing artist, wife, mom, and business entrepreneur. She is CEO of Edgen Films, LLC and COO of Global 3 Media, LLC.
Born and raised in the South, at the age of 20, she chased her dreams to Los Angeles, CA. There she attended Santa Monica College and Cal State Fullerton where she studied Theater Arts. She became a member of SAG in 2003 after a small role in The Girl Next Door (20th Century Fox / Directed by Luke Greenfield), and was very active in both the theater and independent film scene. In 2007, she traveled to China as part of the SMC Musical Theater Troupe/Cross Cultural Exchange Program.
With Edgen Films, Nicholle has been instrumental in developing and producing Award Winning Short Films such as MAHLEN, BITS& PIECES, RACK (2010 Doorpost Film Festival Finalist) and BREAKING THE CURSE. She would take these experiences into producing feature-length films, Curse of Babylon (2011), BIGFOOT WARS (2013), and THE SHADOW PEOPLE (2014).
In 2014 Nicholle joined forces with HEYMAN TALENT to help facilitate the creation of their new Crew Division out of Austin, TX. Not long after she would secure her company's partnership in the formation of GLOBAL 3 MEDIA, a multi-media powerhouse with Brian T. Jaynes and C. Thomas Howell that handles Original Productions and Film Distribution. She serves as the company's COO.
---

About the Sponsor:


Colaborator is the marketplace connecting companies to video professionals. Our clients include TheChive, Rooster Teeth, The Daily Dot, Live Nation, Fit Bit, Wired Magazine and more. Are you a company that needs video content? Or are you a video professional? Join today!