Description
The Office of Career and Personal Development cordially invites you to attend Green Mountain College's third annual career conference:
"Making a Difference & Making a Living"
Date: April 7, 2017
At the heart of this gathering is the essential question that many students at GMC ask: How do you find a career in which you can make a positive difference in the world AND make a comfortable living?
This conference gathers together successful alumni and community leaders from various professions to provide insight into the personal journey they have taken toward engaging in satisfying and meaningful work.
Guest speakers will present TED-style Talks and sit on Career Panels, allowing students to gain inspiration from leaders in their field, gather information about specific areas of interest, and ask questions about the job search process.
Following the presentations, conference participants will be invited to gather in the Gorge to enjoy delicious hors d'oeuvres and complimentary beverages at our Networking Reception.
Alumni will enjoy reconnecting with each other and engaging with current students in a meaningful manner, and local businesses will have ample opportunity to network with our remarkable students and alumni.
STUDENTS, EMPLOYERS, FACULTY, STAFF, and DISTINGUISHED GUEST SPEAKERS and PANELISTS are encouraged to register for the MAD Conference by clicking on the green REGISTER button in the upper right hand corner to access your FREE ticket. There is no need to print out your ticket. You will be automatically entered into our system and receive a confirmation email and pre-conference reminders.
On April 7, 2017, please come to our registration table in the lobby of Withey Hall between 11:30am-1:30pm to pick up your schedule of events, beverage ticket and name badge (which will gain you admission to all events.)
---
NEW this year: Mock Interviews with Alumni!
STUDENTS: Please click HERE to register for the Mock Interview with Alumni portion of the conference.
---
SCHEDULE OF EVENTS:
9:00-10:00am Registration for Mock Interviews with Alumni (Withey Lobby)
10:00am-12:00pm Mock Interviews (at assigned sites)
11:00am -1:00pm LinkedIn Photoshoot for students wanting a professional headshot (Moses 001)
11:30am-1:30pm Informal Lunch Roundtables with Guest Speakers (GMC Dining Hall)
11:30am-1:30pm Registration for "Making a Difference and Making a Living" Conference (Withey Lobby)

1:30-2:30pm Career Panels (Booth, Buttery, Gorge and Withey Dining Hall)

2:30-3:00pm Break/Transition
3:00-4:00pm TED-style Talks (Ackley Theater)
4:00-4:30pm Keynote Speaker (Ackley Theater)
4:30-6:00pm Networking Reception with Libations and Heavy Hors D'oeuvres (Gorge)
---
DISTINGUISHED GUEST SPEAKERS AND PANELISTS:
Keynote Speaker
Steve Conine – Co-Founder and Co-Chairman, Wayfair (the largest online retailer of home furnishings and housewares in the U.S.)
Opening Remarks
Robert Allen – President, Green Mountain College
Moderator
Chris Hilke '99 – Senior Manager, Climate Adaptation Program, NE Regional Office, National Wildlife Federation
TED-style Talk Speakers
Chuck Lacy – Founder and President, Barred Rock Fund, Founder, New Day Chester
Raymond Coderre '04 – Director, People Development and Operations, Broad Institute of MIT and Harvard
Courtney Perry '12 and Tomer Kilchevsky '12 – Farmers, Caterers and Authors of The Edible Camino: A Field Guide to Wild Edibles Along the Camino de Santiago
Natural Resources, Environmental Services and Sustainable Agriculture Panelists
Ian Diamondstone – Co-Founder, New Forest Organics
Tomer Kilchevsky '12 – Farmer, Caterer and Author of The Edible Camino: A Field Guide to Wild Edibles Along the Camino de Santiago
Kaitlyn Lawrence '15 – Local Foods Promotion Program Educator, Cornell Cooperative Extension
Khanti Munro '04 – Vice President, Same Sun of Vermont
Courtney Perry '12 – Farmer, Caterer and Author of The Edible Camino: A Field Guide to Wild Edibles Along the Camino de Santiago

Business and Entrepreneurship Panelists
Glenn Burlamachi '88 – Owner/Funeral Director, Concord Funeral Home
Zachary (Zakk) Maher '06 – Loan Officer, Community Concepts Finance Corp
Noah Munro '07 – Founder and Food Business Consultant, Edible Commerce
Jay Raphaelson, MBA '09 – President and Founder, Energy Watch
Sarah Scala '02 – Owner/Principal Consultant, Sarah A. Scala Consulting
Government, Healthcare, Social Services and Nonprofit Panelists
Andrew Farris '08 – Program Director, Summit Achievement and Traverse
Philip Kolling – Executive Director, SerVermont
Emily Oswald Cummings '05 – Regional Prevention Partnership Coordinator, Rutland Regional Medical Center
Laura Restrepo '09 – Manager of Youth Engagement, UNICEF
Cailin Ryrie '11 – Social Worker, Jewish Big Brothers Big Sisters of Greater Boston
Education and the Arts Panelists
Raymond Coderre '04 – Director, People Development and Operations, Broad Institute of MIT and Harvard
Joanne Coons '71 – PV/Solar Professor, Hudson Valley Community College
Maya Kraus – Dance Instructor, Castleton State University
Lucas Krueger – Director of GMC Residence Life, Playwright, Actor, Director, Dramaturg, and Ad Hoc Designer
Chuck Lacy – Organizing urban revival by establishing an Arts District in Chester, PA's vacant downtown
---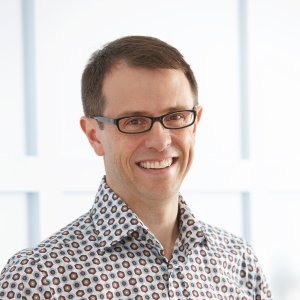 ---
Steve Conine
Steve Conine is the co-founder and co-chairman of Wayfair, the largest online retailer of home furnishings and housewares in the U.S.
Prior to co-founding Wayfair, Steve co-founded Spinners Incorporated, an IT services firm. Spinners provided custom application development services to Fortune 500 companies including AOL Time Warner, The New York Times, JP Morgan Chase, and Merrill Lynch. Steve was integral to the development of all technology solutions that Spinners created. He led Spinners to revenue and net income growth of 300% per year while maintaining a 30% net income margin. In 1998, Spinners was sold to iXL, a publicly traded global technology consulting firm. After the sale of Spinners, Steve went on to serve as chief operating officer for the London office of iXL where he was responsible for the London-based operations and was involved in sales, service delivery and operations in the U.K. market.
After moving on from Spinners and iXL, Steve was founder, chief technology officer and board member of Simplify Mobile, a software company providing mobile phone management solutions to large enterprises. This was the third start-up that Steve founded with Niraj Shah before starting Wayfair together. With Simplify Mobile, Steve was responsible for developing the software for the business. Simplify Mobile was sold to Tangoe, an enterprise software company offering a full telecommunications management solution.
In his spare time, Steve is a competitive mountain biker who travels internationally to compete in races. If he's not in a race, he's at home completing another woodworking project – a hobby he's pursued since age 13. In addition to woodworking and mountain biking, Steve enjoys several other outdoor activities including wake boarding, ice carving, stand-up paddle boarding, and flying quad copters.
Steve holds a B.S. from Cornell University, and lives in Boston, Mass., with his wife and three young children.
---
Come be inspired by GMC's community of remarkable, purpose-driven leaders!