Description
Members: Login into your account for your Promotional Code to use for registration.
https://edtechsa.sa.edu.au/account/
For Group and Individual registrations, please use INDIVIDUAL and choose how many tickets you would like to purchase.
Members: FREE
Non-Members: $25.00
About:
From smart gardens to wearable tech the BBC microbit is a cheap and versatile tool to get kids thinking creatively with code. Come along and find out how to use this accessible piece of tech. Participants will need a wifi enabledlaptop. While you are here, sign up for the CSER MOOC to learn more cool stuff created with code.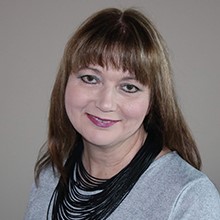 Organiser Karen Butler: CSER MOOC Project Officer
Karen is an educator who has worked in primary schools for many years as a teacher and as a leader. She is currently working part time in the Computer Science Education Research (CSER) team at Adelaide University delivering professional learning associated with the Digital Technologies subject in the Australian curriculum through the CSER MOOC. Karen is also an active member of the teacher association EdTechSA. She is passionate about bringing computer science into the everyday discourse and practice of teachers and learners. She wants computer science to be accessible and exciting for all primary school students.
Cancellation Policy: 7 days prior, refund less event processing fees.