Makeup August 2012 SMCAustin Panel: Is Social Media Replacing Traditional Journalism?

Tuesday, August 28, 2012 from 6:00 PM to 8:00 PM (CDT)
Event Details
Join #SMCA for our August Panel on "Is Social Media Replacing Traditional Journalism?", held at our home at KLRU in the Historic Austin City Limits Soundstage.
The news of bin Laden's death broke first on Twitter. Mitt Romney officially announced his VP choice on a phone app. In fact, over 50% of people learn about breaking news over social media rather than official news sources, and 46% get their news online at least three times per week.
It's a new media world now, a digital information age with a 24/7 news cycle, citizen journalists and an ultra-connected, smartphone-toting public. But has social media helped or hurt traditional journalism? If content is king, where should the public look to find timely, credible news?
In this August panel, local media pros will discuss the impact of social media, both positive and negative, on traditional journalism, including news organizations, editorial talent and a sometimes skeptical public. Panelists will cover timely topics such as political reporting and Olympic coverage, as well as the role and reality of citizen journalists and mobile news consumption.
Our panelists are:
Dara Quackenbush, strategic communications consultant, will moderate the discussion.
Join us at 6:00 p.m. for pizza, networking and mingling. Announcements and panel discussion will start at 6:30. Hope to see you on the 28st!
Two programming notes/announcements we would have made last Tuesday:
JOIN US next Thursday, 8/30, for

Photoshop Tennis

. If you know Photoshop, grab a friend, make a team, and enjoy free beer and food as you compete, courtesy of Robert Butler and AT&T.
VOTE today for your

favorite SMCAustin logo

- 10 cool logos to choose from. Deadline has been extended to 8/29 at noon.
Panel Lineup:
MODERATOR: Dara Quackenbush (@dquack)
From a young age, Dara was interested in media and journalism. After all, how many teens do you know who read the newspaper every day? By the time she got into college, her dream of being a foreign correspondent in Central America for Newsweek gave way to wanting to tell positive stories. She focused her journalism studies on PR and advertising, and has spent her career helping companies from Wal-Mart to small start-ups tell their stories, whether it's developing strategy, pitching media or social media outreach. 
An experienced leader (Dara's a graduate of the Leadership Austin Essential program), she grows relationships with clients and partners. She has successfully led and mentored teams of young professionals, winning a mentoring award in 2010. Currently, Dara is president of the Austin professional chapter of the Association for Women in Communications (AWC Austin), the largest AWC chapter.  Dara loves sharing what she knows and frequently advises non-profits and start-ups. She also speaks on communications and social media topics, most notably at both the 2011 and 2012 SXSWi conferences. 
Nathan Bernier (@nathanbernier)
Nathan Bernier is a radio reporter at KUT News and covers a range of issues with a focus on education, health care, immigration and business. He grew up in the small mountain town of Nelson, BC, Canada, and worked at commercial news radio stations in Ottawa, Montreal and Boston before starting at KUT in 2008. 
 Since arriving to KUT, Nathan has won numerous journalism awards including a National Edward R. Murrow Award, Texas Associated Press Awards, Lonestar Awards from the Houston Press Club, and various other awards and recognitions.
Maira Garcia (@mairalg)
Maira Garcia is the social media editor for the Austin American-Statesman. Her duties include acting as the public 'voice' for the Statesman by managing the paper's official social media accounts,  training newsroom staff on social media, and keeping up with the latest trends in tech and online communication.
 Aside from her professional work, Maira is a cofounder of the Austin chapter of the Online News Association, which was started in late 2011. She has previously spoken at various technology and media events, including South By Southwest, where she co-presented  a Core Conversation in 2011 titled, "Landing Your Next Job Through Unconventional Personal Branding." Maira graduated from Texas State University-San Marcos with a master of arts degree in mass communication, where she researched political communication, social media, Latino media and print media. She also received her B.A. from Texas State in print journalism.
Jenni Lee (@JenniLeeAustin)

Anchor/reporter Jenni Lee has been giving you the EDGE on FOX 7 NEWS since the historic date of September 11th, 2001. Jenni anchors the FOX 7 NEWS WEEKEND EDGE and reports on Austin crime prevention each week with her FOX 7 CRIMEWATCH segments. Jenni hails from Dallas where she attended Berkner High School and is a proud graduate of the University of Texas. While in college, Jenni interned at several TV stations, including Dallas' KDFW Austin Bureau. After receiving her BA in Journalism, Jenni anchored the 6:00 and 10:00 news at KBTX in Bryan/ College Station where she also reported on county government and the courts. She received an Honorable Mention in the Best Anchor Category from the Texas Associated Press of Broadcasters in 2008 and was a part of the weekend team that received second place for Best Continuing Coverage of Spot News Award in 2007.
Emily Ramshaw (@eramshaw)

Emily Ramshaw is editor of The Texas Tribune, an Austin-based non-profit news organization that promotes civic engagement and discourse on public policy, politics and government. The Tribune's vision is to serve the journalism community as a source of news, data, events, and innovation, and to build the next great public media brand in the United States. Before helping to found the Tribune, Ramshaw spent six years at The Dallas Morning News, where she broke national stories about sexual abuse inside Texas' youth lock-ups, reported from inside a West Texas polygamist compound and uncovered a "fight club" at a state institution for the disabled.
Cindy Royal (@CindyRoyal)
Cindy Royal is an associate professor in the School of Journalism and Mass Communication at Texas State University in San Marcos where she teaches Web design and online/digital/social media courses. She completed Ph.D. studies at The University of Texas in 2005. Her research interests include understanding the role of programming and data in journalism, using social media in experiential learning projects and the integration of technology in education. Her students have gone on to digital media careers for prominent organizations, including Austin American-Statesman, San Antonio Express-News, Austin Post, KUT Austin, Convio, Spredfast, Homeaway, SXSW, IBM, Trademark Media, Bancvue Interactive, T3, Rockfish Interactive, Rice University, Concordia University and UT.
An avid live music fan, Cindy hosts a music blog and web talk show and a tech blog. She writes for Texas Music Magazine, co-founded the Austin chapters of Hacks/Hackers and Online News Association and is a co-adviser for the student chapter of Social Media Club at Texas State. In 2011, she was a finalist in the AEJMC/Scripps Howard Journalism Teacher of the Year competition and was named one of the "Top 50 Social Media Savvy Professors in America" by onlinecolleges.net . She was a winner of the Statesman's Texas Social Media Award in 2010.
Special Thanks to our sponsors: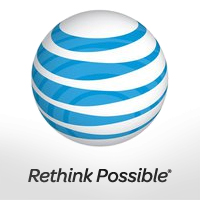 2012 Corporate Sponsor: AT&T. Connecting you to your world, everywhere you live and work.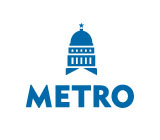 2012 Local Sponsor: Capital Metro is proud to sponsor Social Media Club Austin! Capital Metro has recently installed new bus stop signage at every stop in Capital Metro's service area to allow riders to get schedule information on the go – using a cell phone, you can access "next bus" information for individual stops by calling Capital Metro's Go Line, texting the number provided or scanning the unique QR code included on each sign. You can find Capital Metro on Facebook, and follow them on Twitter at @CapMetroNews and @CapMetroRail.

2012 Refreshment Sponsor: Austin's Pizza For those of you who have been attending our meetings for some time, you know what a great friend Austin's Pizza has been to SMCAustin. Austin's Pizza uses only pure, whole ingredients and has the best delivery network in town with 11 Austin area locations.

 Here's directions to KLRU in the UT Communications Complex and where to find parking nearby: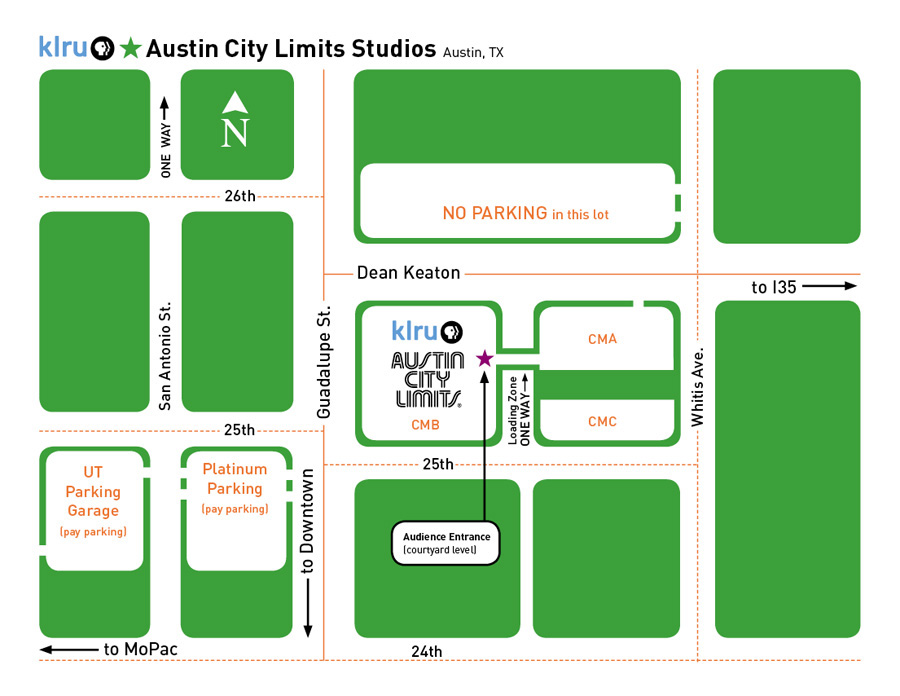 Attendee List
Sort by:

Date

|

First Name

|

Last Name
When & Where
2504 Whitis Avenue
Corner of Guadalupe and Deen Keeton
Austin, 78712


Tuesday, August 28, 2012 from 6:00 PM to 8:00 PM (CDT)
Add to my calendar
Organizer
Social Media Club Austin Chapter
Makeup August 2012 SMCAustin Panel: Is Social Media Replacing Traditional Journalism?