Description
#PPowerRadio & #QueensBrunch present...#MakeShitSaturdays: a 12 week intensive workshop & incubator for women* who want to launch their own creative project or business. It's a community of #makers whose collective synergy, unique creativity, and shared quest for success, sisterhood and support, drives action.
#MakeShitSaturdays starts March 25th at 10AM with Session 1: Making A Plan w/ Shayna Atkins, founder of Queens Brunch.
The hardest part about starting something new is ...starting. And starting is easier when you have a plan. Session 1 is all about building out your plan. You have an idea, but where do you go from there? Shayna Atkins will talk about goal mapping and determining what materials, time and talent you need to help you answer that question.
Each ticket will grant you access to the respective guided workshop and to the space at AMFM** on the following Saturday for a synergy session with your cohort of makers. Plus, breakfast, resources and access to an online community and library will help you stay focused on your goal to launch!
#MakeShitSaturdays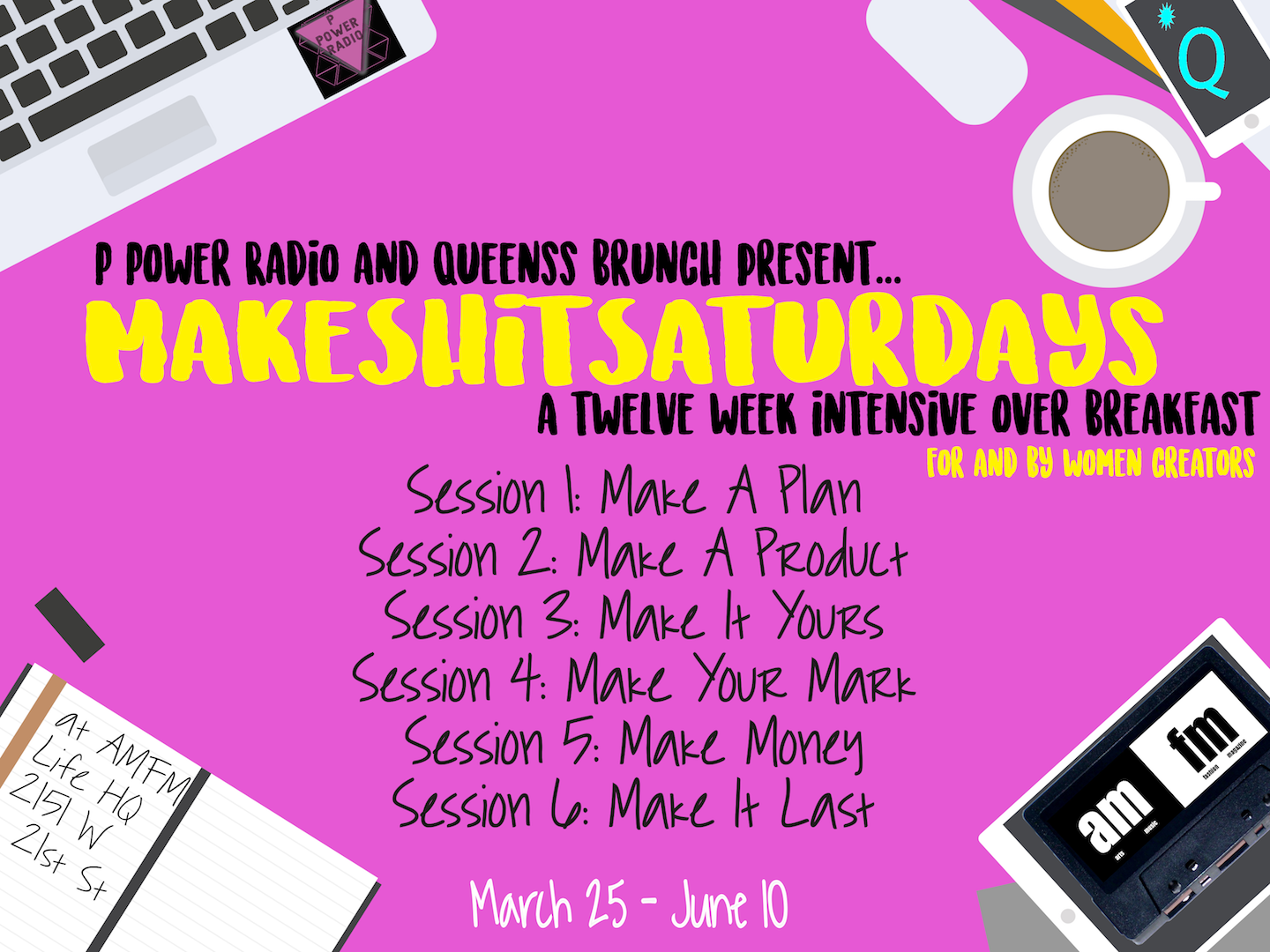 *woman identifying
** art gallery and arts incubator that hosts a dynamic group of resident women artists. AMFM is owned and operated by Ciera Mckissick, founder of AMFM Mag