Join Mike and Justin from Pivot for a fun night designing your own custom T-shirt using Cricut machines. BYOB.
About this event
Pivot41 invites you to join us in our first ever Pivot Lab! Bring your creativity, leave with awesome customized swag. Step through the basics of using a vinyl cutter (cricut!) and a heat press while learning the ins and outs of 2D design. Whether you are looking to make a unique gift for someone special or interested in making customized apparel for your business or group of friends, we will show you how easy it is to do! Bring your own shirt or add one onto your ticket.
Included:
Vinyl materials, use of machines, good vibes, and endless creativity are all included in the purchase of a ticket.
Not Included:
You can add a t-shirt or sweatshirt when you purchase your ticket (black or white, nice and soft!) You can also feel free to bring your own (cotton or cotton/poly blends work the best, nothing too exotic!)
We ask that you bring your own laptop (Mac or PC), but if this isn't easy for you we encourage you to reach out and we will see what we can do (we don't want this to stop you!).
About Your Teacher:
Justin and Mike– we call our creative circus "the Pivot Lab". We are two local engineers by day with an unquenchable thirst for designing, making, and teaching. We have a special affinity for digital fabrication- making with machines (3d printers, cricuts, and other computer controlled machines), electronics (colorful LEDs, sensors, and wearables), and coding.
We are excited to combine our knowledge and passion, and look forward to sharing it with you at Huddle.
The Huddle is a space for locals, tourists and organizations to Connect, Create & Play with locals artists, chefs and business owners. Our mission is to offer experiences that bring people together while promoting local businesses. If you like this event keep us in mind for team meetings, birthdays, wedding parties, bachelorettes and other special occasions. www.thehuddleri.com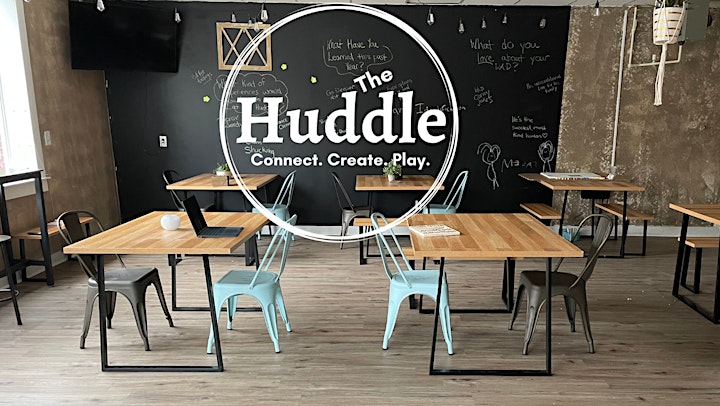 Organizer of Makers Lab Happy Hour