Description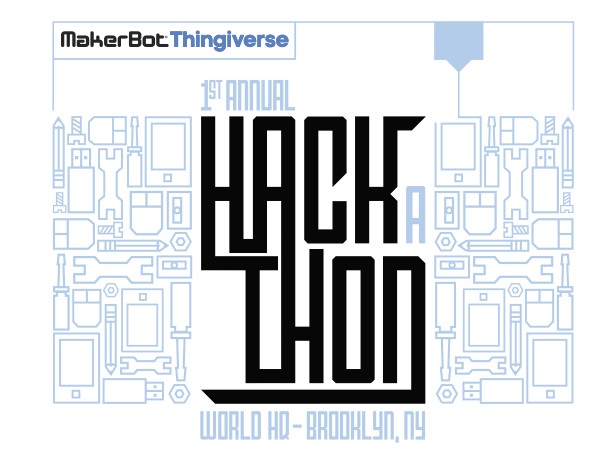 Are you cutting-edge enough to help us build the next great Thingiverse App? In January 2013 we launched the MakerBot® Customizer, an App that lets anyone, regardless of their 3D design prowess, customize things to their liking.
With the Thingiverse API out in the wild, we want the most creative and daring developers from NYC and beyond to help us explode the potential of our giant repository of 3D designs. Thingiverse is the most popular community for 3D printable things, and we want your Apps to take it to new levels.
Expect a weekend of:
Energy drinks (normal food provided, too)

3D printing on MakerBot Replicator® 2 Desktop 3D Printers

Presentations from several of MakerBot staff, including the Thingiverse team

Tours of our new Downtown Brooklyn office
At the end of it, prizes will be awarded, as judged by Justin Day, CTO; Tony Buser, Lead Web Engineer; Joey Neal, Thingiverse Evangelist; and Bre Pettis, CEO.
Be a part of this Revolution.