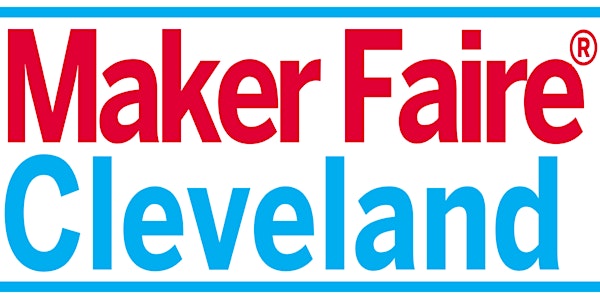 MAKER FAIRE CLEVELAND 2021 featuring Afrojujuistic Author Nnedi Okorafor
The 9th annual celebration of ingenuity and invention in the CLE!
When and where
Location
Great Lakes Science Center 601 Erieside Avenue Cleveland, OH 44114
About this event
Saturday, November 20, 2021 from 6pm - 9pm at the Great Lakes Science Center:
Our headliner event at the Great Lakes Science Center caps off a week of Maker activities and experiences taking place at Cleveland Public Library locations across the city.
a virtual visit with afrofuturistic author Nnedi Okorafor (Can't come to Maker Faire? The virtual author visit with Nnedi Okorafor is also available as a stand-alone event accessible via Zoom wherever you are. Register here to view via Zoom ONLY.)
free access to Great Lake Science center exhibits and the NASA Glenn Visitor Center
Watch a free IMAX movie in the Dome Theater - Journey to Space
a gaming zone featuring game play along with a look at the Maker creativity that brings games to life
hands-on demos and exhibits by a selection of amazing CLE-area Makers
Maker Faire Cleveland celebrates and showcases CLE Makers who create, craft, build, design, invent, and make all sorts of amazing things. Visitors are immersed in a hands-on experience of exploration, inspiration, and imagination. Get inspired, try out new technology, learn, play, and participate in the greatest show-and-tell in the CLE! There's something for everyone, including kids and families. Don't miss it!
Visit cleveland.makerfaire.com for more info and a full list of Makers* and a schedule* of the week's events at Cleveland Public Library locations.
*coming soon!