Maker Faire Bay Area 2014
When and where
Location
San Mateo County Event Center 1346 Saratoga Dr San Mateo, CA 94403
Description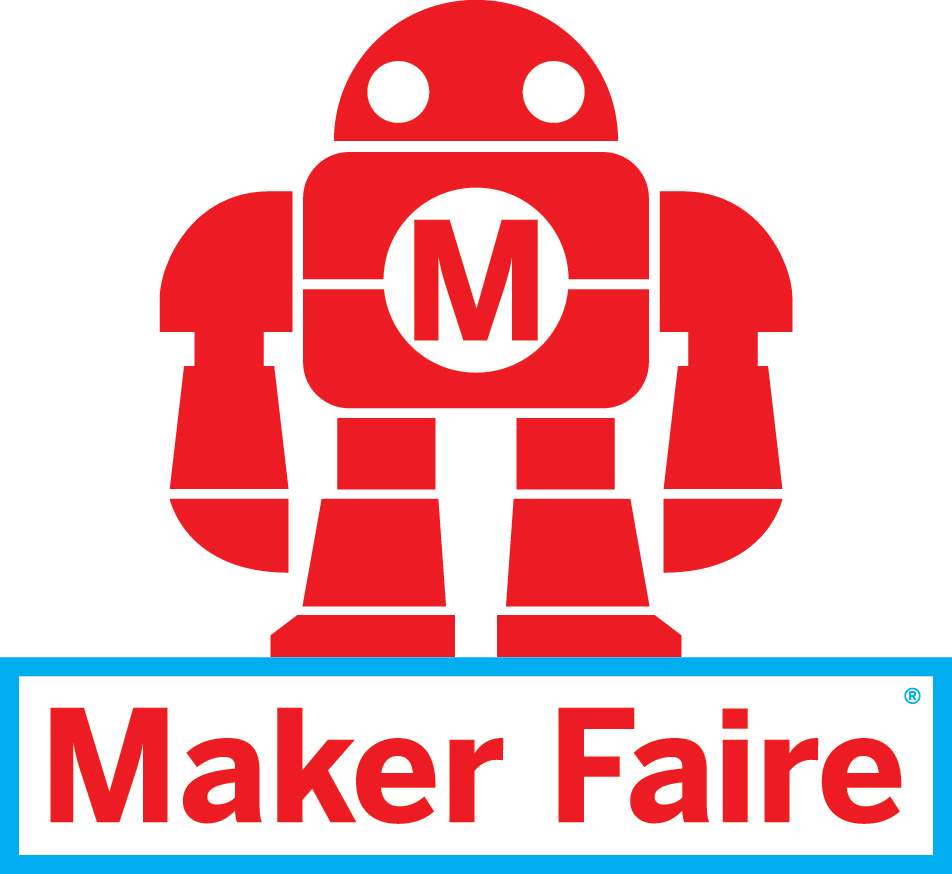 Come celebrate MAKE magazine's 17th Maker Faire and ninth anniversary in the Bay Area, showcasing creative and resourceful people in the areas of science and technology, engineering, food, and arts and crafts.
Saturday - May 17th, 2014 from 10am - 8pm
Sunday - May 18th, 2014 from 10am - 6pm

How do I get my tickets once I have purchased them online?
Tickets purchased on-line, will receive an email confirmation with a link to print your eTickets from your computer. You may bring the print out of your tickets OR you may also add them electronically to your iPhone passbook if you prefer.
I did not receive an email confirmation when I ordered my tickets, what should I do?
Check your spam or gray mail folder, in case it was misdirected. If you are unable to find it, email tickets@makerfaire.com to have it resent. Please include the name and email address used to order the tickets.
I am not able to print my tickets, what should I do?
Adobe has a site which reviews the common issues with printing .pdf files
http://kb2.adobe.com/cps/873/cpsid_87346.html

In the article you will see the quickest resolution is to print as an image - Step 1
If this article doesn't help to resolve the issue, please let us know. We can send you the .pdf as an email attachment rather than having you access the ticket from the link in the email. And of course, if that doesn't work, we can print the tickets and get them to you by another means. Please feel free to reach us at tickets@makerfaire.com.
The tickets have my name but I want to give them as a gift, donate, etc., can the be used by someone else?
Yes, the tickets are transferrable. The name on the ticket does not need to be the ticket holder at the gate. If you would like to have the name on the ticket changed or removed, please contact tickets@makerfaire.com, we can update the tickets on your behalf.
What day(s) and hour(s) will Maker Faire be open to the public?
Saturday, May 17th – 10 a.m. to 8 p.m.
Sunday, May 18th – 10 a.m. to 6 p.m.
Where can I park my RV?
We suggest you contact the San Mateo Event Center directly to get specific answers to your RV parking questions. Expo Center phone number is (650) 574-3247, their RV parking form is here:
http://www.sanmateoexpo.org/rv-parking/rv-parking-information
Will you have bike parking?
Yes, secure free Valet Bicycle Parking is provided by the Silicon Valley Bicycle Coalition.
PLANNING
ATMs are available on-site
Safety Wristbands are required for ALL activities and are available on-site.
Pets are not allowed, for their safety.
Strollers, backpacks and a bottle of water are allowed.
Wheelchairs (push wheelchairs) will be available at the event site for a nominal fee. They will be at the gates on a first come, first serve basis.
How much are the tickets?
Retail tickets range in price from $12.50-$40 for a full day pass. Purchase in advance and save up to $20 for a weekend adult pass and even more for groups over 15. Special Early Bird discounted prices for online ticket sales are valid through March 16, 2014. Advance ticket prices available online between March 17, 2014 and May 16, 2014. Ticket prices will increase at the gate. Buy early online for the best pricing and to avoid lines at the gates.
Will Maker Faire tickets be avaible at any retail locations? Whole Foods Market will NOT be selling Maker Faire tickets this year.
Who do I contact if I still have questions about tickets, prices, discounts or Maker Faire? Please email tickets@makerfaire.com.
Day Tickets
Early Bird Purchase
Until March 16th

Advance
March 17th - May 16th

Onsite
May 17th - May 18th
Adult (21 and over)
$27.50
$32.50
$ 40.00

Student (13 to 21)
$17.50
$22.50
$ 30.00
Youth (4-12)
$ 12.50
$17.50
$ 25.00
Kids (3 and under)
Free
Free
Free
Weekends Tickets
Earlybird Purchase
Until March 16th
Advance
March 17th - May 16th

Onsite
May 17th - May 18th
Adult (21 and over)
$50.00
$60.00
$70.00
Student (13 to 21)
$30.00
$40.00
$50.00
Youth (4-12)
$20.00
$30.00
$40.00
Kids (3 and under)
Free
Free
Free
Discounts
Maker Faire offers a variety of discounts off the full retail price.

Group Discount
15% Discount for group of 15 or more - must be purchased by May 16th
Maker Faire was created for people with people! Come with your friends, family, clubs, company, posse, band, organization, etc. Just follow the directions below and have a blast! To take advantage of our group discount, tickets MUST be purchased at the same time by one person in your group (minimum of 15). Please click this link and fill out a bit of information for discount availablity for groups of 15 or more. Group discounts cannot be combined with any other offer. Discount tickets must be purchased by May 16th, 2014 (Midnight PST).
Military Discount $10 OFF
Military Discount is good for all U.S. Active Duty (including all National Guard & Reservists) and retired military service members. Military Discount is $10 off all ticket types for Early Bird, Advance or Onsite ticket sales. Military ID will be required at the gate. Limit 4 tickets per transaction. This Military Discount cannot be combined with any other offer. To apply your military discount, please click HERE.

Sunday Family Pass

$100.00

ONLINE purchase only
Valid for entry on Sunday only from 10am-1pm. Entry for up to 5 attendees and they do not have to be related/family (any age) - all must be present when ticket is redeemed. Please note, this offer is NOT AVAILABLE for purchase onsite. This special offer c

annot be combined with other discounts, e.g., Group, Education and/or Military.

Sunday Family Pass is $100.00 and must be purchased by May 16th (Midnight PST).
Maker Faire - Booster Pass Special Offering!

Become a Maker Faire Booster and help support the efforts of the Makers and the Maker Movement!
You and your guest will get to experience Maker Faire from behind the scenes and get the unique opportunity to meet Make Editors, Makers, and a host of creative and fun people involved in the making of Maker Faire.
Becoming a Maker Faire Booster entitles you and your guest (two attendees) to:
-

participate in pre-event activities
- get a sneak peak of Makers and their projects during setup on Thursday
- enjoy the opening Maker Dinner and Entertainment on Friday evening
- access priority parking and gate entrance
- gain entry to the Booster Area onsite
- receive special "Maker Faire", Maker Shed and Make items
Maker Faire Booster passes will be limited.
Cost: $1,000 (access for two) or $ 600 (access for one)
No discounted tickets apply for this level of sponsorship
.
How can I learn about the Maker Movement and help out during Maker Faire?
Maker Corps at Maker Faire has a new name: Maker Faire Traveler Program… it's a new program designed to support the Maker Movement. Click here to learn more and become part of this great movement.
What if it rains?
The show will go on! Bring rain gear to keep you dry when walking outdoors. Fortunately, we will have many indoor exhibits to keep the family dry.
What can I expect?
To have the time of your life! You'll be surprised and intrigued with every corner that you turn.
This contract limits the liability of Maker Media, Inc. ("MM") and its affiliates. You acknowledge that Maker Faire exhibits and activities are inherently hazardous, and that risks to you as a Maker Faire attendee include physical injury and property damage. You are solely responsible for supervising/controlling the behavior of the children in your party for your for their safety. By purchasing this ticket and/or participating in Maker Faire exhibits and/or activities, you assume all risks to you and/or your children of such, including damage, loss, harm, injury and death to your person(s) and all risks resulting from negligent instruction or supervision, and you release MM from all corresponding liability to you and your successors. Your rights are waived to any images and/or recordings you may appear in while at Maker Faire and any/all related promotional or documentary materials.
Rain or Shine. No Refunds/Exchanges. Tickets cannot be replaced.