Location
San Mateo County Event Center
1346 Saratoga Dr
San Mateo, CA 94403
United States
Description
Date: Thursday, May 15th, 2014
Time: Meetup from 4-7 p.m.
Add-on workshops:
Arduino Workshop #1 participants'-only early entry from 2:10-2:30 p.m.
for 2:30 - 4:30 p.m. workshop
Arduino Workshop #2 from 5:30 - 7:30 p.m.
Location: San Mateo County Expo Center
Park in East Lot, enter at Gate 6 "Maker Service Center"
NEW: Meetup located in Sequoia Hall
NEW: Arduino Workshops located in Fiesta Hall, Wing C
It's time for YOU to make! Join us for a special late afternoon session, hosted by the education team of Maker Media, devoted entirely to educators.
We are planning a room of hands-on activities and demonstrations. We hope to get you making, refine your skills, and help spark some curriculum ideas. The Educator Meetup also offers a chance to connect with fellow educators and share classroom making experiences, tips, challenges, and successes.
We will also be offering two special hands-on Arduino workshops, led by Michael Shiloh (member of Arduino) and Judy Castro of Teach Me To Make! The 2-hour workshops (one from 2:30-4:30 p.m., another from 5:30-7:30 p.m.) will be an Arduino introduction for educators, focused on how to install Arduino on laptops, how to write Arduino programs, and how to connect various sensors and actuators (LEDs, motors, speakers) to Arduino. We will also discuss how Arduino can be used in the classroom to teach subjects closely related to Arduino (e.g. electronics, programming, physical computing, and interactive design) as well as to augment a range of science, technology, engineering, and math topics.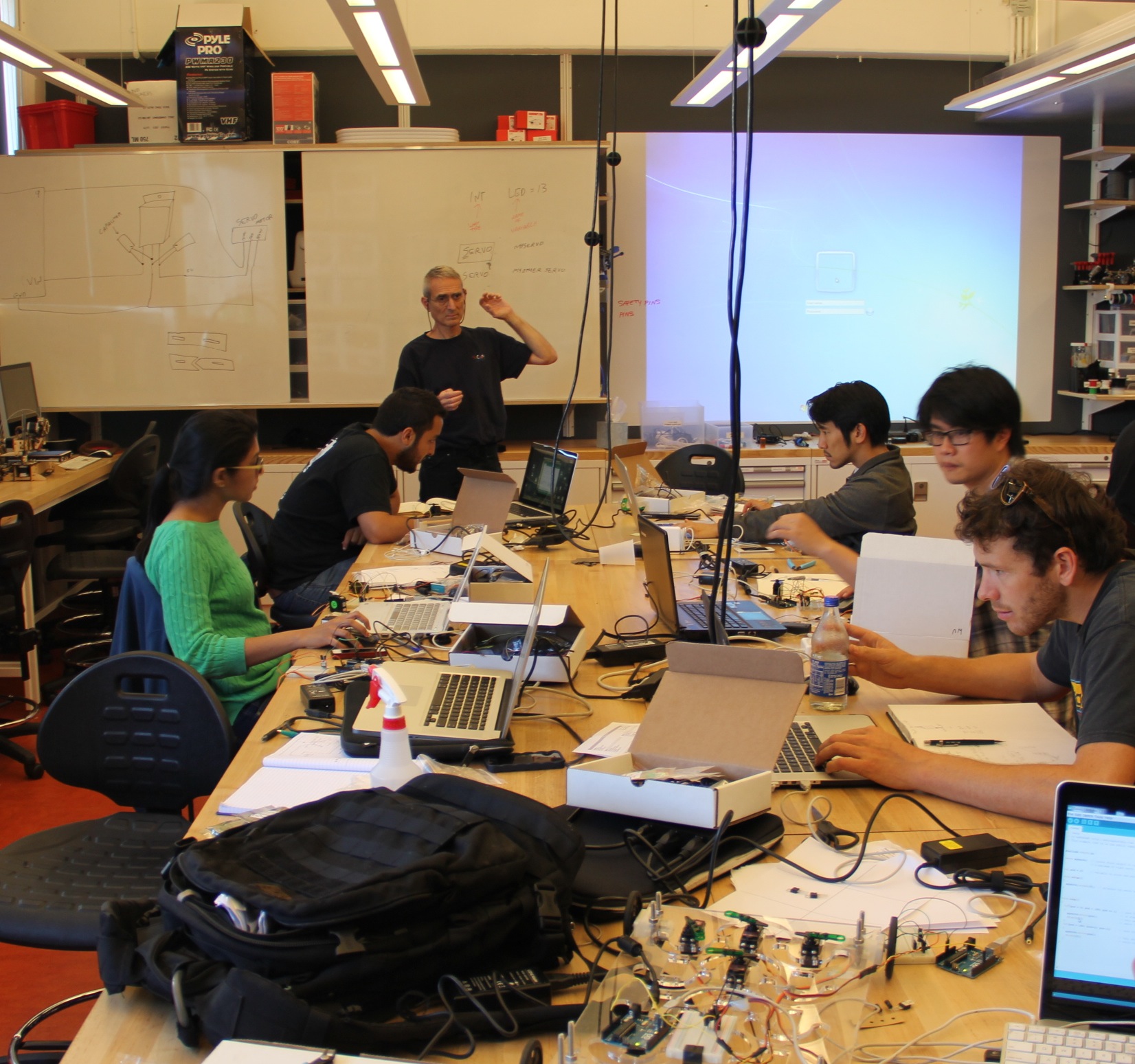 ** Please bring your laptop. Please also bring an Arduino kit if you have one (any kit, or at the very least, an Arduino and breadboard will do). We will have Make's "Getting Started with Arduino" kits for sale, and we will have a very limited number of kits and laptops available to lend.
Please note that the first workshop from 2:30-4:30 p.m. does start BEFORE the actual Educator Meetup itself. Both workshops will cover the same material; please sign up for just one workshop!
Space is limited for both the Meetup and the Arduino workshops, so please RSVP soon! We'll be sending out more information on how to get here and where to check-in shortly before the event.
This event is open to all educators. And there will be food too!
Parking: Please park in the large parking lot at 1346 Saratoga Drive. Parking is free on Thursday.