Maker Corps at Maker Faire Bay Area 2013
When and where
Location
San Mateo County Event Center 2495 S Delaware St San Mateo, CA 94403
Description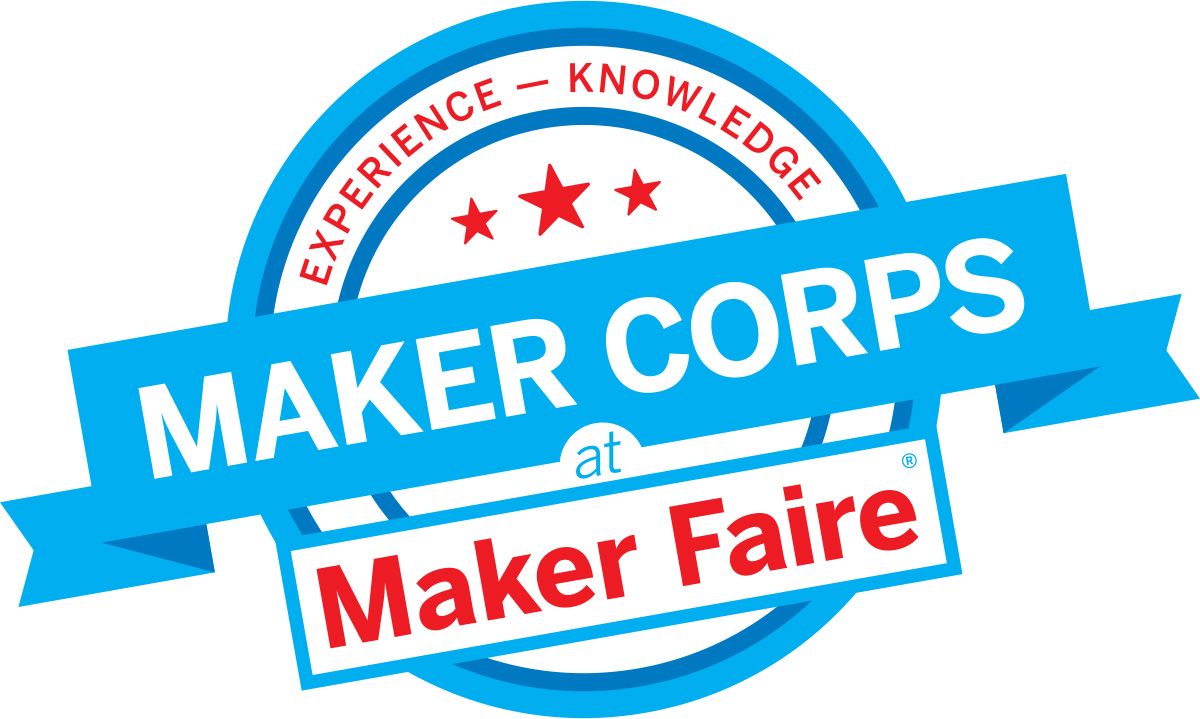 Welcome to the Maker Corps at Maker Faire Bay Area 2013 sign up page!
We are excited to have you participate at this year's Maker Faire Bay Area, May 18th and 19th at the San Mateo County Event Center.
We have a great program for people that would like to make an invaluable contribution to the success of Maker Faire. We provide a platform to enhance your skills and learn about the Maker Movement. Get behind-the-scenes experience, and help make the Greatest Show (and Tell) on Earth happen!
YOU CREATE YOUR SCHEDULE
This year, we are using Eventbrite to manage the scheduling and ticketing for our Maker Corps at Maker Faire members. You are able to select 1 ticket for each of the available 4 hour shifts from Thursday through Sunday. Once you select this "ticket" we will expect to see you for that shift. Once you have signed up for your shifts, you will receive regular weekly emails with any important updates and once you arrive onsite, you will receive your actual assignment.
You can sign up for as many shifts as you like!!
If you create an Eventbrite account, you can even make changes to your schedule if required.
TIME COMMITMENTS
In addition to selecting your onsite schedule in 4-hour blocks of time, you will need to complete the online training modules learning about the Maker Movement and Maker Faire Training.
Your 4-hour shift gets you a Maker Corps at Maker Faire t-shirt and your One Day Pass.
Your 8-hour shift gets you a Maker Corps at Maker Faire t-shirt and a Weekend Pass.
Of course, our hope is that you will enjoy working with us at Maker Faire and want to participate throughout the weekend. We're happy to work with you on your schedule in terms of breaks and time off to experience Maker Faire on your own.
IMPORTANT TO NOTE
If you are volunteering for a specific exhibit, DO NOT sign up here. Please contact the Maker directly to sign up with them to help with their exhibit.
You must be at least 18 year old to participate alone. If you are younger than 18 years old, and older than 12 years old, a parent or guardian must accompany you onsite. If you are under 12 years old, we are unable to have you participate in the Maker Corps at Maker Faire.
For questions, please email: makercorps@makerfaire.com