Description
Learn the basics of mutual fund investing and how it can help you achieve your life goals. Hear from our speakers: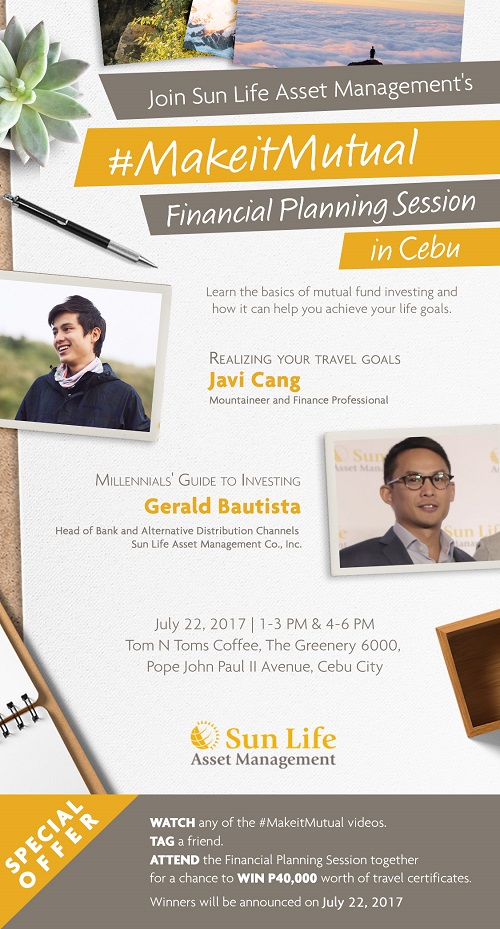 Realizing Your Travel Goals
Javi Cang
Mountaineer and Finance Professional
Millennials' Guide to Investing
Gerald Bautista
Bank & Alternative Distribution Channels, Sun Life Asset Management Co., Inc.

July 22, 2017 Tom N Toms Coffee, The Greenery, Pope John Paul II Ave., Cebu City, Cebu 6000

Limited slots are available. For questions and clarifications please get in touch with John at 0917-826-8172 / 0998-588-8675 / 555-8888 loc 6596 or email phil-slamci@sunlife.com.