Save the date! makeHER Milspouse is going Virtual! The Official Retreat for Military Spouse Entrepreneurs, Creators, and Dream makeHERs.
About this event
About the makeHER Milspouse Retreat
makeHer is a four-day event curated by entrepreneurs and creatives Kia Young, Lakesha Cole, and Krystel Spell in an intimate virtual setting for military-affiliated women entrepreneurs.
The mission is simple: giving this unique community of entrepreneurs the tools, resources, and connection to industry leaders that will allow you to ascend and scale to the next phase of your business. Together we will solve your most pressing barriers to scaling and turning your next big idea into a profitable program. Our agenda spans across topics most necessary to build momentum in their business — Marketing, Money, Sales, and Leadership.
We're bringing together bright minds to give talks and workshops that are action-focused and on a wide range of business topics to foster learning, inspiration, and wonder— provoking conversations and ACTIONS that matter.
What Our Guests Experience
Imagine four days where you can put your career, business, and yourself first. Imagine getting business takeaways that you expect at a conference, with the added touches of a retreat, albeit pandemic style. Think lovely staycation, beautiful accommodations, meditation, fun simultaneous experiences like virtual escape rooms, meals, and dance parties, and plenty of time to rest.
And most importantly: none of the overwhelm. We're committed to our guests learning from industry experts who will give them not just the "WHAT" but also the "HOW" through intimate time with you in Q&A sessions after your session and/or at virtual roundtables.
This one of a kind retreat takes place from April 29 - May 2, 2021 and tickets are available in 3 tiers.
VIP LEVEL | Includes accommodations, meals, VIP Swag + Bonuses, and access to VIP simultaneous experiences.
ALL ACCESS LEVEL- | Includes meals, All-Access Swag + Bonuses, and access to simultaneous experiences.
SESSIONS ONLY LEVEL | Includes limited Swag and Retreat Sessions only.
All levels will receive lifetime recording access.
What Are Simultaneous Experiences:
Well, have to keep some parts a surprise! But simultaneous experiences we can share are our DJ Dance parties, having some meals together, a Virtual Escape Room, Sound Baths + Meditation, and more!
Click to get tickets + pricing
Date and time
Location
Refund policy
Organizer of makeHER Milspouse 2021: Virtual Retreat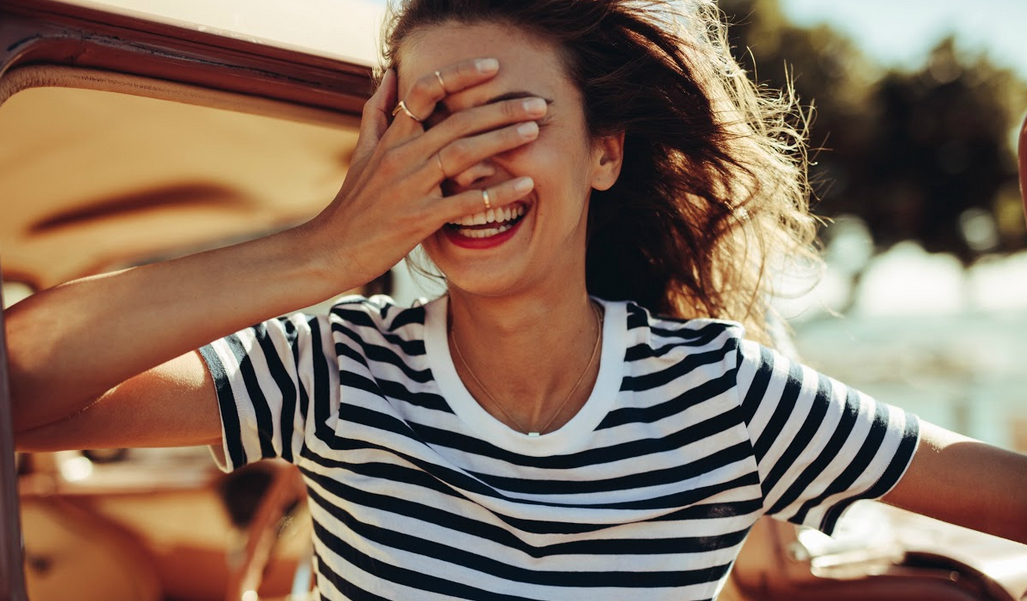 The "makeHER" retreat is a 4 day/3 night working wellness experience created for today's modern military spouse entrepreneur. The retreat is an extension of the influential milspouse lifestyle blog ArmyWife101.com and the milspouse influencer network housed at Sofluential Media, where digital influence and entrepreneurship are popular focal points.

According to the Labor Department, the unemployment rate among U.S. military veterans is 2.9 percent compared to the national unemployment rate of 3.7 percent. Despite being highly educated, military spouses face a whopping 26 percent unemployment rate and 33% of military spouses frequently find themselves underemployed, working in positions for which they are overqualified by virtue of their educational background or work experience, according to a survey by The Institute for Veterans and Military Families (IVMF). Because of this many military spouses have turned to entrepreneurship as a way to solve problems and financially contribute to their household.

We're excited to create a diverse and inclusive intimate experience where military spouses take their businesses to the next level through practical, actionable workshops, interact with like-minded milspouse entrepreneurs, and learn from subject matter experts in a more intimate learning environment, unlike mainstream conferences.

And the best part, milspouses will get to indulge in a guilt-free break to solely focus on self-care and professional devlopment with the opportunity to focus on their mental and physical being through various indoor and outdoor experiences designed to help them gain focus and clarity.

Consider makeHer the break milspouses never get to take...