A FREE magical garden party featuring an all-star lineup of musicians, performers and artists!
About this event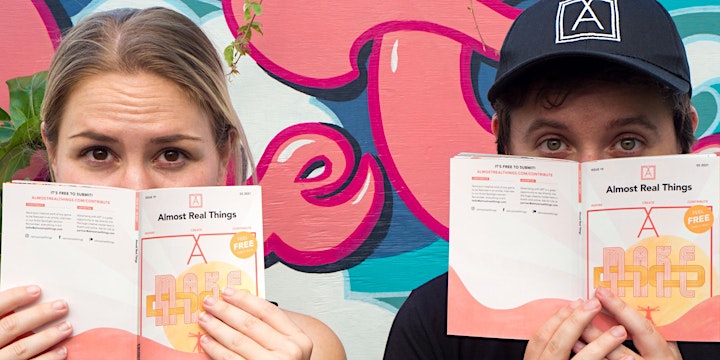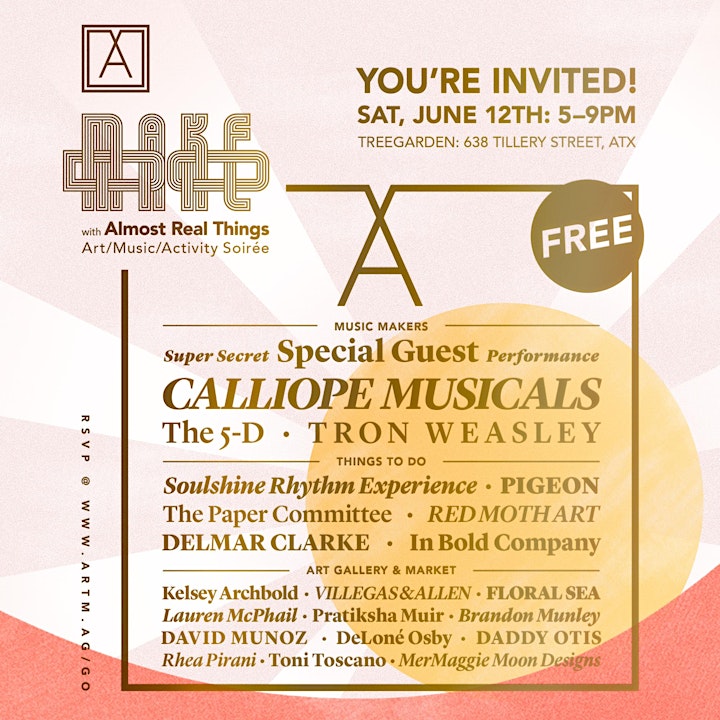 PARTNERS
Visit almostrealthings.com/contribute to be featured in an upcoming issue!
—
Almost Real Things, LLC is a sponsored project of Artus Co 501(c)(3), and operates under their non-profit status. This project is supported in part by the Cultural Arts Division of the City of Austin Economic Development Department.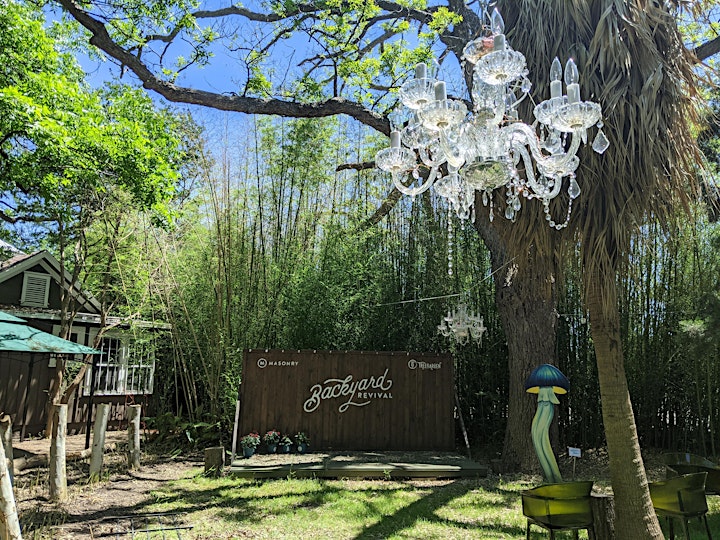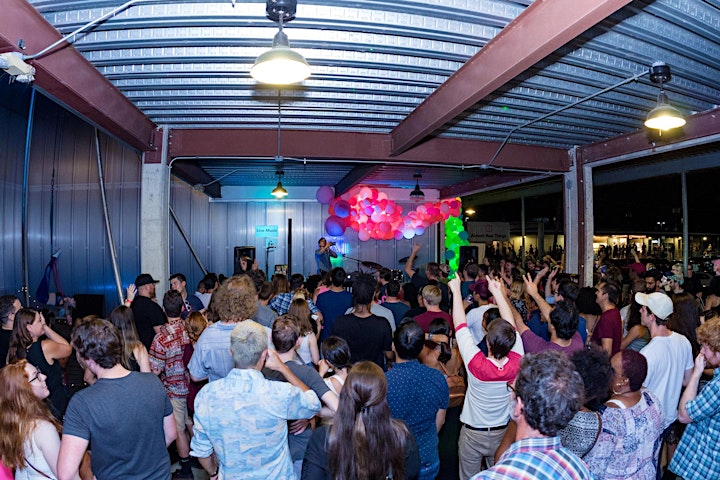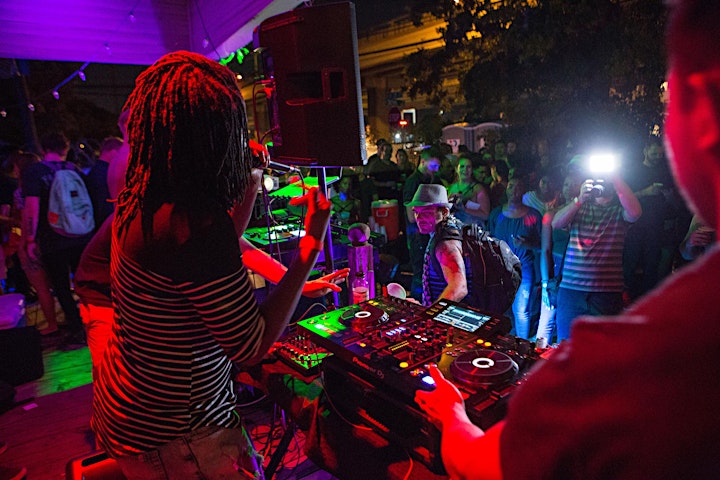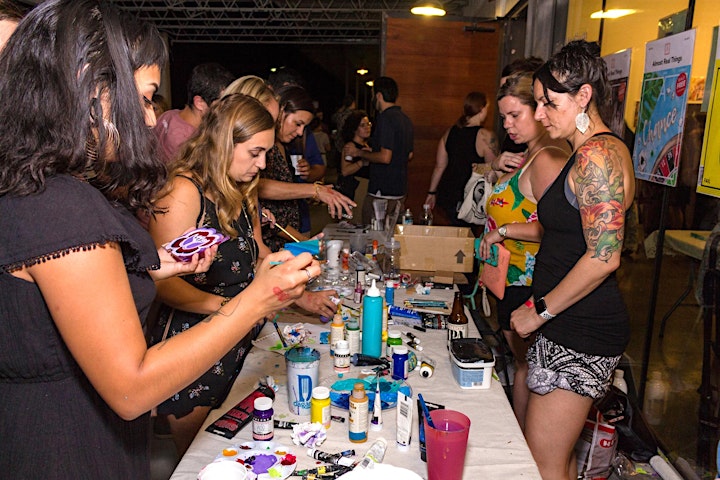 Organizer of Make/Do with Almost Real Things Magazine: Art & Music Showcase
Austin's pocket magazine for creative explorers and the community partners who empower them.
Almost Real Things stands for ART. We're a pocket magazine for inspiration, creation and collaboration without limits.
What started as a passion project is now a thriving community. Beyond each magazine and event, Almost Real Things is an opportunity for everyone to be creative because everyone has something to share.