MAKE YOUR VOTE COUNT! Free Virtual Voter Education Event
About this Event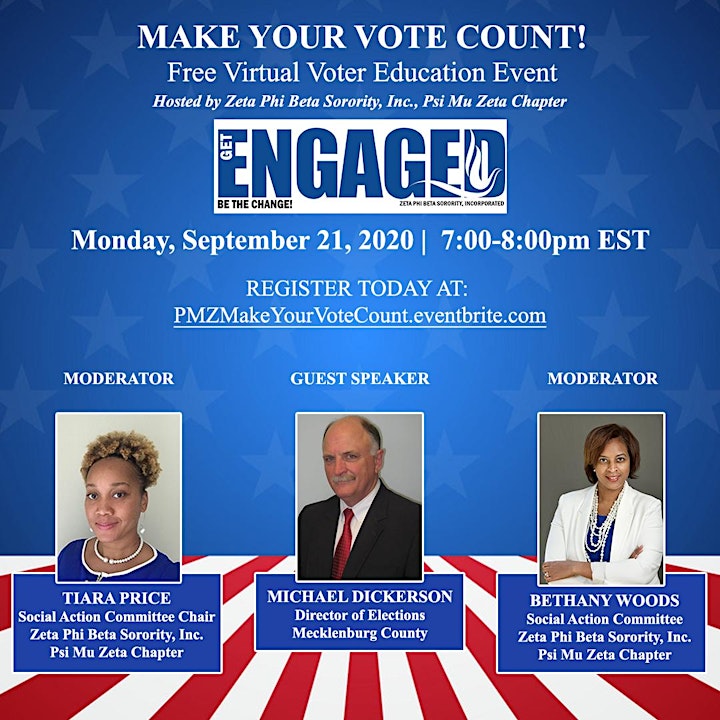 As COVID-19 continues to impact communities across our state and country, many people are wondering how to make their vote count without risking their health. It's crucial that voters have the most credible and up-to-date voter information.
The purpose of this event is to ensure that our community is educated and well informed on how to make their vote count, whether they need help getting registered to vote, are voting in person, voting by mail, or early voting.
Our guest speaker for this virtual event will be Michael Dickerson, Director of Elections for Mecklenburg County. Space is limited. We encourage you to register today!
Be informed and make your vote count!