Description
Composting with worms is a simple process that diverts food waste from landfills while producing a super-enriched soil amendment called vermicompost. Worm composting offers a convenient, year-round solution for turning your kitchen scraps into fertilizer and is suitable for small spaces. Come learn all about worms and the science behind gardening with worm products. You will leave with an 18-gallon ready-to-use bin prepared by you with bedding and food for your worms along with 1/2lb of red wigglers. You'll learn tips and tricks for keeping a productive and not stinky bin!
Cost: $60 includes instruction and a ready-to-use worm bin equipped with red wigglers and food to get them started
This workshop requires a minimum of 5 attendees. Should there be fewer than 5 registrants by 5pm on 3/20, the workshop will be cancelled. Reserve your spot by registering here or by calling the store (828) 412-3200. Pre-payment is required.
About the instructor: After spending 20 years teaching high school math in Haywood County, Mary Ann Smith decided to expand her avid interest in gardening to include worm farming. For the past five years, she has supplied composting worms, vermicompost, worm tea and organically grown produce to various regional businesses and farmers' markets. She has been a speaker at the Organic Growers' School and at Asheville GreenWorks workshops and been featured in the Smoky Mountain News and other publications. Mary Ann's passion is to provide education as well as products which support sustainable farming practices in the local community.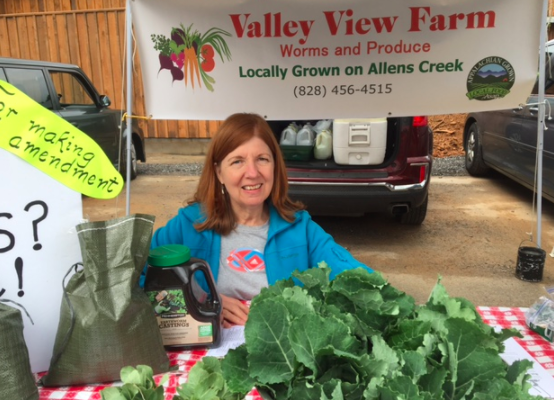 Be sure to check out our selection of craft beer, cider, jun tea (Shanti Elixirs), coffee, and tea served daily!