Make and design a weighted adult hula hoop
About this event
(MASKS REQUIRED)
There is a reason you never see an angry hula hooper.  Actually, there are many.
For me, hooping is meditative, therapeutic, fun, physically energizing, and spiritually awakening. In no particular order.  Adult hooping is also an exciting and effective way for people of all ages and sizes to get an amazing workout while having fun. I've read that you can burn 400-600 calories by hooping from 30 minutes to an hour and when I tell you that I have hooping fever, believe that!
Everybody loves hula hooping and anyone can do it with the right size hoop. 
Since the size of a hoopers hoop is of utmost importance, we'll spend time sizing then proceed to customize/decorate our hoops with fabric strips, patterned  paper, sparkly tape, glow in the dark tape, bling, etc. There will be many designs and patterns to chose from as well as the option to make your hoop weighted or collapsible.
While your hoops are drying,  lets pick hoops out of my arsenal, have a sip, and practice hooping!
www.sipmaketake.com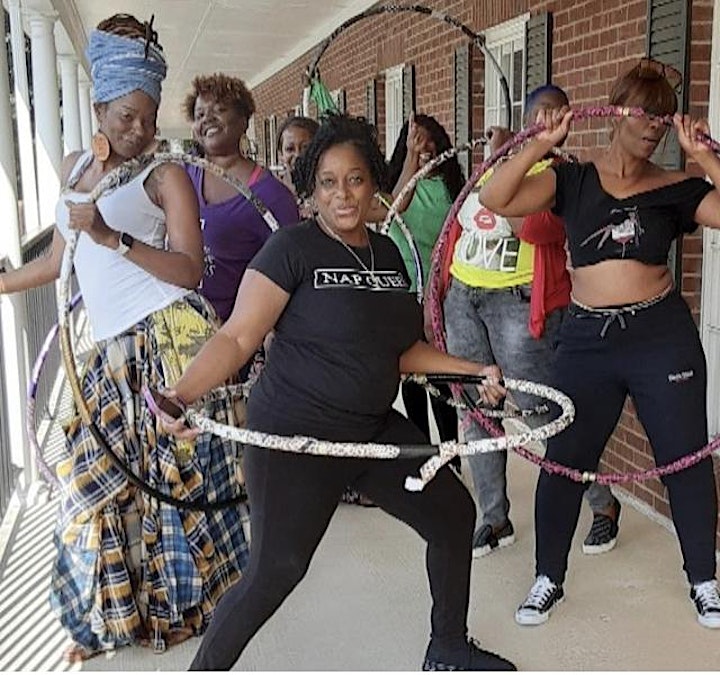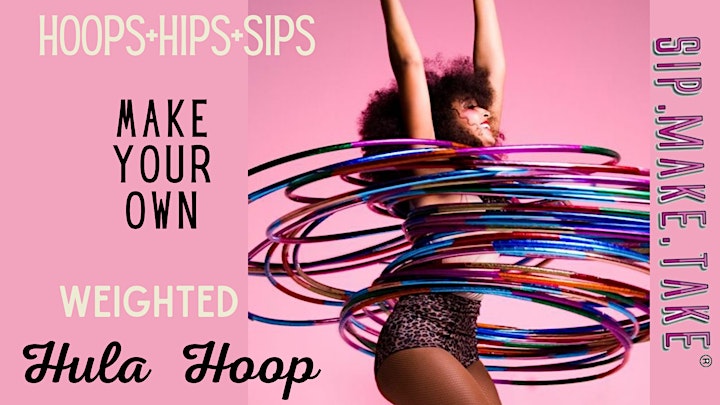 Organizer of Make your own weighted hula hoop
I'm Tonii Turner, founder of Vino's Chick®
I'm a wine maker, the Mocha Martha Stewart type, event producer and owner of Chick's Creative Studio. I'm the creator of SipMakeTake.com, PocketChageGems.com and the Him Collection.  I love wine and making stuff... and love people who love wine and making stuff. 
http://www.vinoschick.com
IG: vinos.chick