Make Your Own Umbrella: Workshop for Adults age 14+!

Saturday, January 14, 2017 from 2:00 PM to 5:00 PM (CST)
Event Details
Let's Make an Umbrella! (class suitable for ages 14 thru adult, must have machine sewing experience)
This umbrella is suitable for "Second Line" use, or for a rainstorm!
In this class you will learn to piece together panels to make your own unique umbrella! Make your beautiful umbrella with your favorite cotton print (we will waterproof it for you), laminated cotton, or water proof fabric of your choosing. Frames for adults (48" automatic frame) or children. You may bring your own fabric (natural fabrics ONLY*), or use some of our cottons (1.5 yards.) If you choose a one-way design fabric (as in photo number 3 below), or if you choose a cotton laminate, you may need to purchase additional fabric so that your design can be placed like you want it. Whatever your fabric purchase, you receive a 15% class discount for your fabric purchase. 
*If you choose to bring your own fabric, make sure it is plain cotton, cotton canvas or cotton poplin. Oilcloth or upholstery fabrics are not suitable.
$35, includes umbrella frame, thread, use of our sewing machine (or bring your own); we will also furnish waterproofing, pattern and instruction. You will complete about half of your project in the workshop and be able to complete your project at home with some simple hand stitching. We will waterproof your umbrella after you complete it.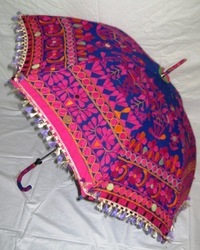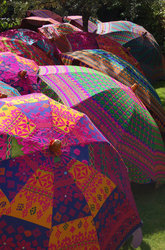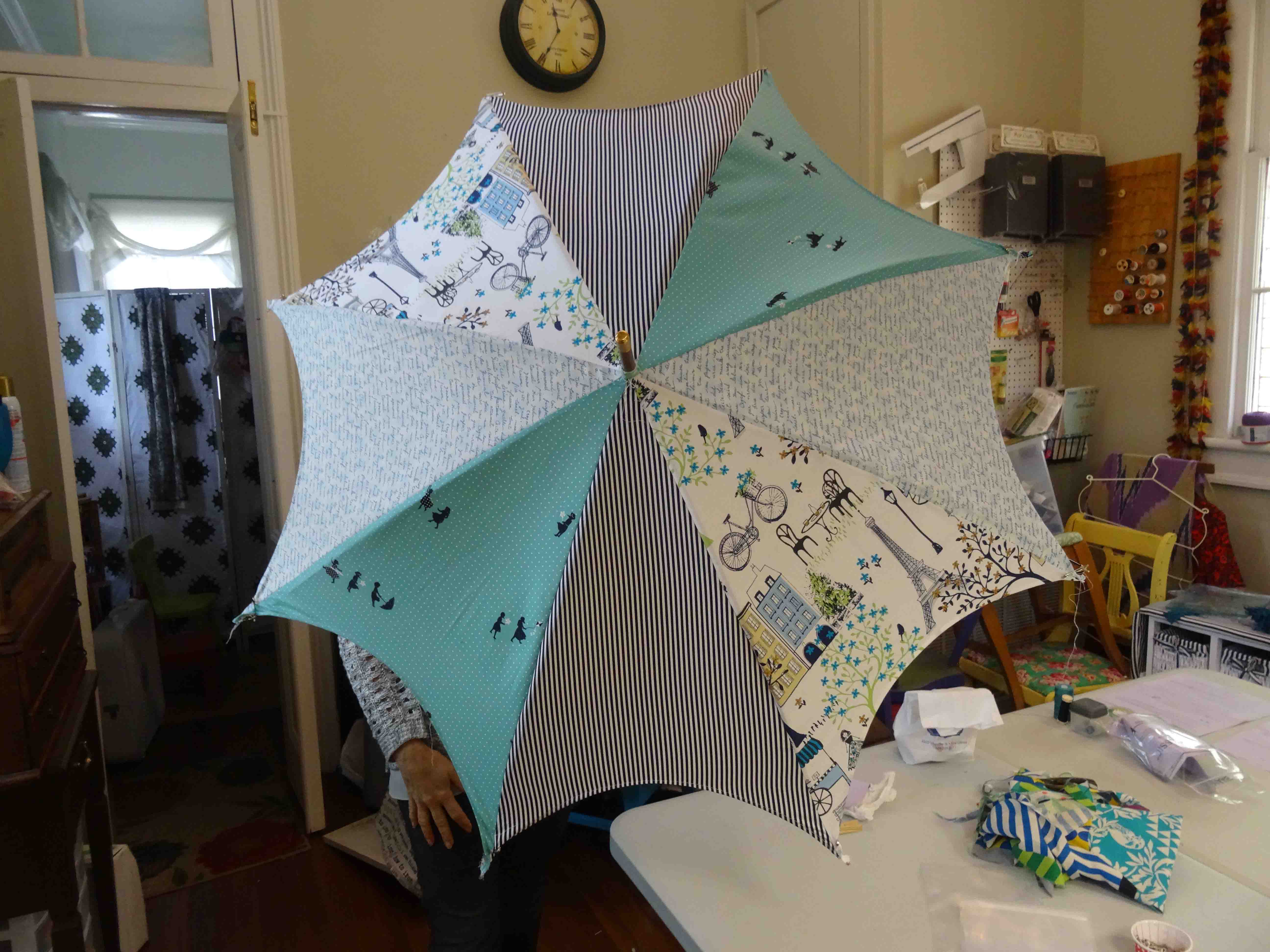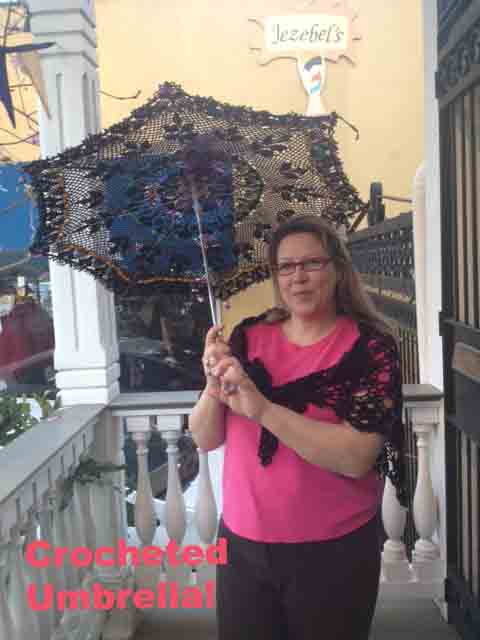 Standard Class Policy:

Class attendees receive a 15% discount on all day-of-class purchases!
As with all our classes, you may register online through Eventbrite, or in person in our shop. If you prefer to pay the class fee on the day of class, you must call the shop to reserve your space 504-302-9434. Please read our expanded class policies here.  We (or the instructors) set minimums on most of our classes. If for some reason a class does not "make", you will be notified and will receive a full refund. For project-based workshops and classes, you will begin your project in class; however, depending upon your skill level and speed, you may or may not be able to complete your projects in the class time frame. You are always invited back to complete your project by calling the shop and scheduling a time.
Organizer
4610 Magazine Street, New Orleans LA 70115   *   504-302-9434
Register for classes in person, by phone or through Eventbrite.  
For private or group sewing lessons, please call our shop - these are scheduled by appointment only. If you see a class you'd like to take but can't make the scheduled day or time, please email or call the shop and let us know - we will try and accommodate your schedule.