Make Your Own Medicine Bag, With Brad Silberberg of the Mesa Creative Arts

Sunday, July 27, 2014 from 1:00 PM to 4:00 PM (EDT)
Event Details
Make You Own Medicine Bag  (Children 10 and older are welcomed)
With Brad Silberberg of The Mesa Creative Arts Center
Sunday, July 27th, 1:00 to 4:00 PM

 
"Medicine" Bags are leather pouches used by Native Americans (and others) to carry healing herbs, sacred or power objects, or other special things close to their hearts. They are more than just an "extra pocket"; they were and still are physical talismans to maintain connection to Tribe, the Creator, and the Natural World.  In Native American culture, it is considered proper relations to always give something back for what we are given by the Natural World. For many First Nations people, the custom has been to give an offering of a sacred plant, usually tobacco or cornmeal, as an act of thanks and gratitude. Pouches of tobacco or cornmeal were worn and carried at all times to be prepared to continually give thanks.  Learn more about this tradition as you make and decorate your own leather pouch to wear around your neck or otherwise carry with you and keep special rocks, offerings, keepsakes, sacred objects, or a combination close at hand. Choose a simple laced-up design or sew yours together.  Personalize your creation with buttons, beads, or feathers. You can bring your own decorations, and we'll have many things available for your use.  No previous art experience is necessary.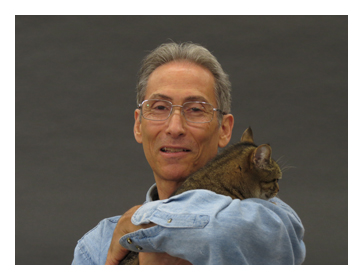 Your host, Brad Silberberg, artist, healer, spiritual guide, and the co-founder of the Mesa Creative Arts Center in Burgettstown, PA will talk and tell stories about the Native American traditions regarding Medicine Bags, and will be glad to answer questions you might have about other aspects of Native American traditions.
 
Cost is $45 per person. You need to RSVP in order to attend by obtaining an Eventbrite ticket here.  Please email us at healingartsevents@gmail.com if you have any questions. We look forward to a wonderful, creative and informative time with you!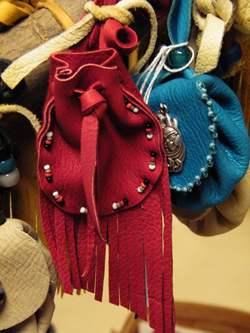 When & Where

The Four Directions - A Center for the Arts and Healing
3930 Dickey Road
Gibsonia, PA 15044


Sunday, July 27, 2014 from 1:00 PM to 4:00 PM (EDT)
Add to my calendar
Organizer
The Four Directions, a 501c3 nonprofit Corporation, dedicated to the Arts, Creativity, Spirituality, Healing and Nature, is located in Gibsonia, Pennyvania, a 40 minute drive North from Pittsburgh. Situated on ten rural acres of terraced hillsides, it has three lovely spring-fed ponds and a blend of scenic woodlands, floriferous gardens and wild native pastures with historic and modern buildings and outdoor structures and ceremony places. The grounds are a tranquil place to walk, explore, meditate or converse whie attendin the Center's diverse offerings.

We offer a fascinating mix of creative experiences, self-discovery programs, art exhibits, participatory demonstrations, music and dance performances, meditative retreats, modalities in the healing arts, special events and ceremonies, deep interactive connections with nature and much more. Programs are led by remarkable artists and creators, healers, wisdom keepers, and personal growth guides, who inspire through a shared sense of playfulness and visionary ideas
Join our mailing list and download our brochure at our website:www.thefourdirections.org