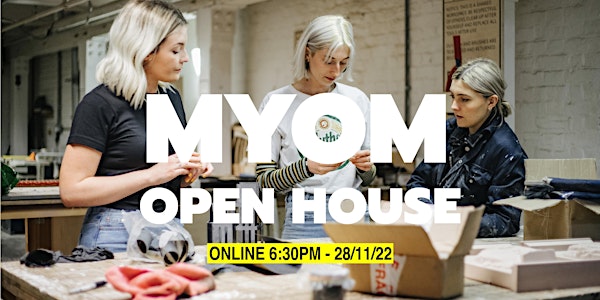 Make Your Own Masters - Open House
An online session for those interested in applying to come along, meet some alumni and find out more about the program.
About this event
Make Your Own Masters is opening applications in a bid to find 10 new learners and form the 2023 collective. Make Your Own Masters is an experimental, self-directed learning programme, taking creatives from any discipline through an 18-month programme to build their own 'Masters*'. Applications will open on the 1st of November 2022, with the programme beginning in March 2023. MYOM is looking for 10 creatives to become 'learners in' residence, developing their individual practice alongside forming a creative collective like no other, in a bid to tackle access and diversity within the creative industry.
Find out more at www.makeyourownmasters.com
*This is not an accredited form of education