Make YOUR Marketing WORK

Thursday, 10 May 2012 from 09:30 to 16:45 (BST)
Event Details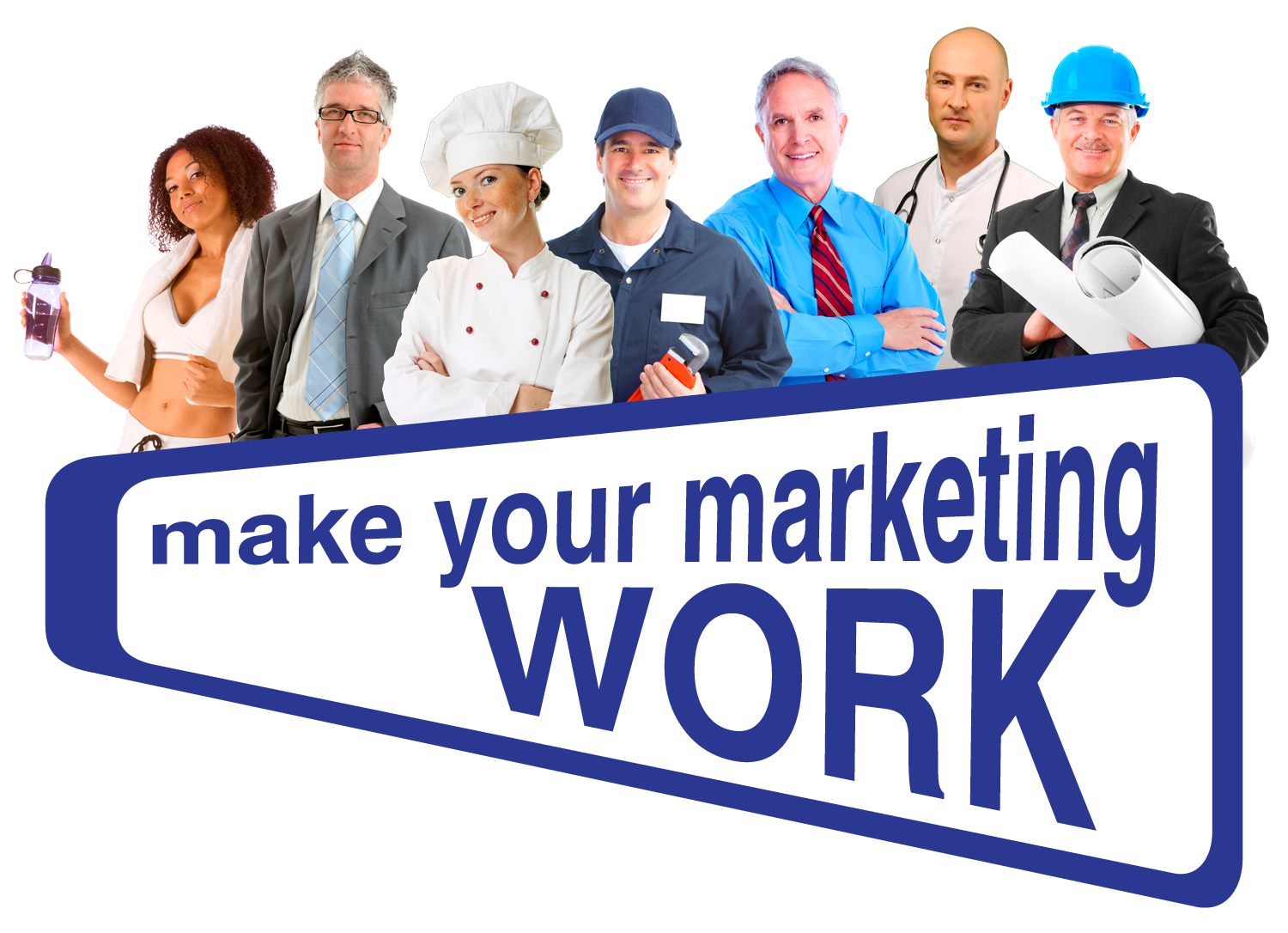 Never before has marketing been more important to business growth than it is today.
 No longer can we rely on meeting the desire for consumption with simple sales techniques. People have less time and less money and are faced with more choice and more multimedia than ever before. It makes us all more discerning and demanding of real value. Marketing holds the key to unlocking this value.
 It has become the most important discipline in business.
And yet most of us have 'tried' marketing often with variable results and just when we think we've worked it out, everything changes again. It leaves businesses with no clear understanding of where their marketing money is going and often leads to up to 80% of it being totally wasted.
Brought to you by  The Brand Bucket® Collaborative  and supported by the Federation of Small Business, We have pulled together experts in their field who have spent their whole careers working with businesses to help them grow by making their marketing work. Their objective is to share their experience, tools and techniques that are helping businesses today deliver the results they deserve.
During the day you will learn:
 How to make your resources more efficient, gain control and focus  on the results you crave.
·      What it takes to offer something different so that people want your products and services
·      How to clearly articulate the benefits of buying from you to your prospects.
·      Discover how to convert your prospects into long term customer
   Is it For ME?
If you feel you are in survival mode, breaking even or carrying a small loss, but are still motivated by an ambition to make things better, then you need to attend.
If you are feeling overwhelmed, running around like a headless chicken and yet feel like you are wasting time and money on activities without results, then this day is for you.
If your numbers are flat lining and you want to learn some new things to boost your business then we want you to attend.
Here's how the day works
TIMETABLE
09.30 - 10.00

Arrive / Registration

 

10.00 - 10.30

Introduction

Jackie Barrie

Comms - Plus

10.30 - 11.15

Do I need to network?

Jackie Groundsell

1230 The Womens Company

11.15  - 11.30

Coffee & Networking

 

11.30 - 13.00

Make your marketing work

Barnaby Wynter

The Brand Bucket Company

13.00 – 14.00

Lunch

 

14.00 – 14.35

How to Spotlight your Brilliance

Ali Hollands

Handson Associates

14.35 – 15.00

How to Stop Wasting Time & Money

Donna Still

Ultimate Business

15.00 – 15.15

Coffee & Networking

 

15.15 – 16.30

'An Introduction To Online Marketing For Local Business"

Sian Murphy

The Ruby Marketers

16.30 – 16.45

Review of day

Jackie Barrie
The Costs:
We all know money is tight but time is even more valuable. We've priced this based on a maximum 100 people attending. We know that after this session you will gain knowledge that will stop you wasting at least 3 working days in the next 6 months. What would that cost you? If your cost to the business is £50 per hour, then you will benefit from £700  worth of value. That's on top of any marketing expenditure you will undoubtedly save.
All we are looking to cover is the venue, refreshments and at cost speaker fees which is why we are only charging: £59.75 per attendee. Early Bird bookings by Friday 4th May only £44.75. 
Our MC for the Day is Jackie Barrie of Comms-Plus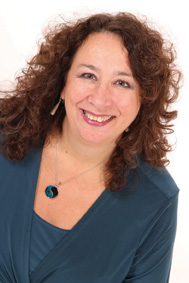 Jackie Barrie runs Comms Plus, the writing and design agency that specialises in making complex information appear simple.
98% of her work now comes from repeat business and referral recommendations. It's ironic, because 'traditional' marketing is the main service she provides to her clients, yet she no longer needs to do very much of it herself.
Jackie also runs training courses covering marketing, networking, social media and business writing skills, both under her own brand and as an associate trainer.
She is the author of the Little Fish Guide to DIY Marketing (which made it to number 8 in its category on Amazon) and the Little Fish Guide to Networking (which also made it to top 20).
Before founding Comms Plus in 2001, Jackie worked her way up to Senior Manager level in the corporate world, with a team of 12 graphic designers and copywriters reporting to her. She has also worked as an insurance clerk, a barmaid and a tea-lady.
She holds a BA Hons degree in psychology, is a qualified NLP Practitioner, and is particularly fascinated by the power of language to change behaviour.
She hates tomatoes, alarm clocks and shoes, and likes dancing, scuba diving and making people laugh.
The Speakers

        Barnaby Wynter
The Brand Bucket® Company www.thebrandbucketcompany.co.uk
TOPIC: How marketing has fundamentally changed in the last 5 years and what to do to cut out the 80% waste in your marketing spend and how to make your marketing work.
          About Barnaby
Barnaby works with businesses from high street and corporate brands to start ups enabling them to generate brand led sales and cut 80% of the waste in marketing spend resulting from the use of outdated practices both online and offline.
He has developed and uses a unique marketing communication methodology, The Brand Bucket®, first created for SAAB and applied to over 2570 different products and services everyday since, enabling businesses at any stage of their life cycle to drive fully integrated engagement strategies across the whole marketing mix.
 Barnaby's background in challenger brands extends back to the late 80's working for leading advertising agencies in London UK, including Ogilvy and Mather, the Grey Group and since 2001 ran his own marketing communications agency ranked at 168 in the top 300 agencies in the UK.
 He has worked with over 450 different clients including re-brands and new business launches for a wide range of products and services from the Fiat Ducato and Fiorino, The Ford Sierra and Granada, Radion Washing Detergent, Liptonice Ice Tea, Eurostar, Red Stripe Lager, Woodpecker Cider, Toshiba Home Cinema, Boots Opticians, First Telecom, E*Trade, Deutsche Post, Recruitment Genius and full re-brands for the likes of Argos, The Children's Society, Marie Curie Cancer Care, Bookham Technology (now Oclaro), Oncore IT, Payzone Worldwide Money amongst many others. He has been responsible for over 400 websites creating his first one in 1991.
Jackie Groundsell, 12.30 The Women's Company www.1230.co.uk
Professional Networker dedicated to empowering businesses to grow
TOPIC: Why do I… need to network?
-            Why network?     
-            Must I? -       
-            Preparation for a networking event       
-            Becoming a networking magnet      
-            Quality "how to" secrets of networking made easy    
-            Tools for networking, including the 1 minute talk
-            Overcoming any fears       
-            What should happen at a networking event
-            What shouldn't happen at a networking event  
-            After a networking event  
-            What next?
 About Jackie
Early in 2001 a very reluctant Jackie Groundsell was dragged to her first meeting of women in IT – Jackie's an IT Trainer.  At that point not a great one for "all women events", and although it would seem an exaggeration for just one meeting, very quickly during that meeting Jackie fully appreciated the value and potential of women's networking.  "It was a real eye-opener!  In women-only environments women network far more naturally - sharing and supporting.  Something I'd not experienced in other business gatherings."
Sharing an office in the City, her network of all-female support grew quickly and organically; an ever-increasing number of women who worked in the City, getting together for lunch once a month to chat and support each other in business. The then Bromley Chamber of Commerce asked for her help and so 1230 TWC Bromley was born – creating business growth with buzz not just for herself now, but also for other businesswomen.  So hugely successful was this second group that soon women were asking if they could run 1230 TWC meetings in their own areas.  An interview and training program was developed to grow a team of 1230 TWC Hosts.  1230 The Women's Company was truly launched with Jackie as MD!
Jackie is also MD of the newly launched 1230 Business School – which provides training in business relevant topics for today's business people.
 Sian Murphy, The Ruby Marketers www.therubymarketers.com
TOPIC: 'An Introduction To Online Marketing For Local Business"           
1. The Different Ways Of Showing Up Online
2. Using Search Engine Optimisation (SEO) 
            3. Using Social Media
            4. Tactics, Strategies and ghastly pitfalls
            5. How To Get Started.
About Sian
Sian Murphy is a writer, trainer, speaker, manager and creator of Membership Websites and business blogs.  Her specialist area is helping the owners of local businesses who, like her, didn't grow up strapped to a laptop or with an innate understanding of computers and the internet.
She has worked within the varied fields of local government, local business, and internet marketing, and it is this medley of experience which helps her to bridge the gap between the corporate and online marketing worlds. 
Recently she has founded The Ruby Marketers, a group of experts who collectively span the key fields of online marketing for local business.  As an NLP practitioner and coach, Sian's role is to ensure clients can use social media and online marketing tools with confidence.  These skills help The Ruby Marketers deliver their promise to never give any local business owner something they don't need, or can't use.
Sian is also the Marketing Manager, Business Strategist and WordPress expert for the team.
Sian enjoys working with women in business and is the Chair of Women In Business Mid Kent and also owns and runs The Women In Business Club, giving online support and a library of information and training to help women grow their business with confidence.
 Ali Hollands, Hands on Associates
Speaker & wordsmith
 TOPIC: Spotlighting Brilliance
 About Ali
Engaging your prospect and encouraging them to become consumers is harder than ever for many businesses today because they have the perception of shrinking market share. For many though, shrinking market share is not an issue because they have discovered how to engage their prospects. They have found a way to spotlight what they do and develop focused conversations that culminate in profitable relationships with the people who become long-term loyal consumers of their products or services.
Ali Hollands, wordsmith, copy writer and business alchemist works with businesses who want to grow by finding a way to demonstrate the value they deliver and re-orientate their communications to generate powerful relationships so that they become totally irresistible to their ideal prospects.
Donna Still, Ultimate Business www.easybusinessownership.com
Speaker, Author, Creative Business Strategist
TOPIC: How to Stop wasting Time & Money
In this workshop you will decide and plan out your next move so that you have a list of all the steps you must take in order to increase your sales and add to your bottom line profit
About Donna
The founder of Ultimate Business, an organisation dedicated to making business easy by boosting the enormous hidden profit potential in small businesses and freeing the business owner from mundane tasks that sap enthusiasm.
Aiming to equip the small business owner with the tools & technologies to thrive in any economy by exposing areas of pointless waste, optimising what they do well and developing new solutions to old problems.
Having successfully run and managed her own small business for 18 years within the construction industry, she found herself regularly being asked to collaborate with other organisations and sole traders to develop & set up systems to ensure their companies effectiveness. Donna has also served time as a sessional lecturer at Bexley, NWK  & Chelsea Colleges, and currently partners and works with SFEDI, 1230 Business School, Pure b2b and the Brand Bucket Company Collaborative.
Donna's key skill areas are preparing for business start up, business strategy & planning, marketing strategy & action plans, operational effectiveness, prospect profiling and opportunity development. The key focus is on delivering practical elements to immerse the business owner in skills that can be easily implemented and used every day.
When & Where

The Churchill Theatre
High Street
Bromley
BR1 1HA


Thursday, 10 May 2012 from 09:30 to 16:45 (BST)
Add to my calendar
Organiser
Ultimate Life Events is committed to creating events that add value to both the individual and business.
We work collaboratively with partners to bring you the latest thinking and cutting edge technologies that add NET profit to your bottom line.