Description
Tap into your inner monster, and bring it out in the form of a custom puppet!
Paisley's Puppets is teaming up with the CoSew to offer another puppet making class. Cost: $65. Attendance limited to 10 adults (age 14+).
Video: Meet the Monsters!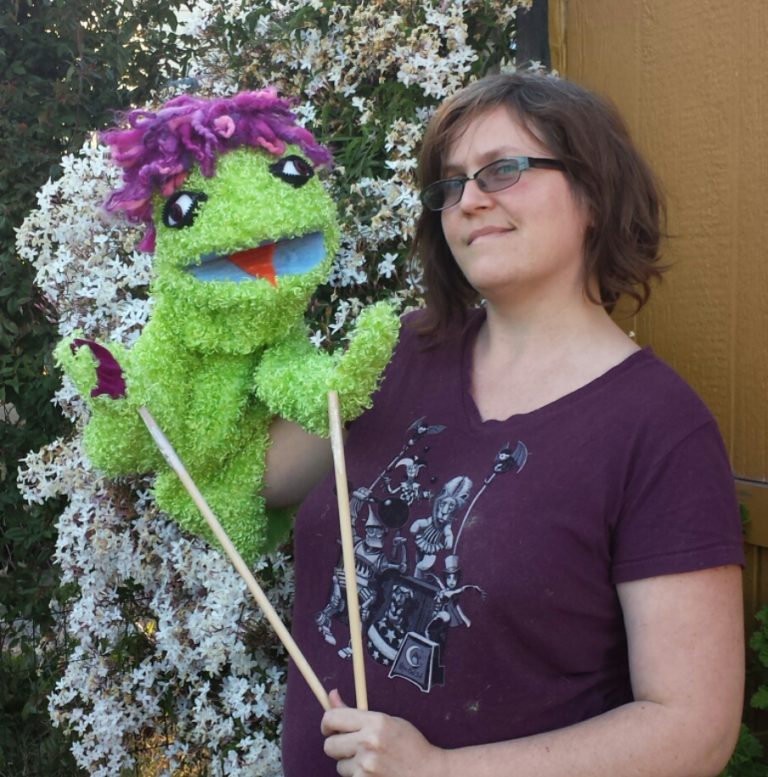 Sarah of Paisley's Puppets with one of her fancier custom puppet creations.

We provide:

• a pre-made fleece puppet body (please be sure to answer our question below about color!)

• all supplies to customize the character -- funky hair, eyes, nose, mouth, fangs, horns/spikes/antennae, wings, and other embellishments if there is time
• all tools needed (hot glue, other glue, sewing machine/needle and thread)
• ongoing help and instruction from Sarah as well as a printed guide you can take home
• bonus time after the class to practice with your puppet

More Details:
• Make sure to note 2 color choices for your monster's "skin" (and we will have backups if you change your mind)
• It's totally ok to make "someone else's" inner monster, or some other fun puppet idea!

• Want to see Paisley's Puppets - or buy one for yourself or an awesome gift? Check out their shop on etsy

www.etsy.com/shop/paisleyspuppets
Examples of the kind of puppets we will be making in this class: