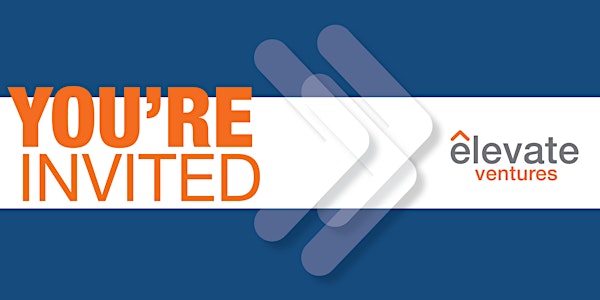 Make Your Elevator Pitch Click
We'll explore how to craft an elevator pitch, provide good and bad examples, and dive deeper into the experiences of some Indiana startups.
About this event
Picture this: At an event, you bump into someone you recognize as a potential investor. After a quick hello, they ask you what you do. You see your chance to tell them about your amazing startup. You start telling them everything, but before you hit your big point, they see a colleague and abruptly leave the conversation.
As they walk away, you realize you should have thought about the content in your "elevator pitch" (a short, pre-prepared speech that explains what your organization does, clearly and succinctly) before now.
A good elevator pitch can be the difference between landing your next opportunity or falling short of the competition. But the reality is, people want to have meaningful conversations without the forced sales pitch. In this event, we'll explore what an elevator pitch is, how to craft one, provide good and bad examples, and dive deeper into the experiences of some Indiana startups.
**Learn more about the vocal (tone, volume) and visual (self) elements of your pitch at our March 31 webinar: Being Confident When Pitching Your Startup (it matters!)
Panelists: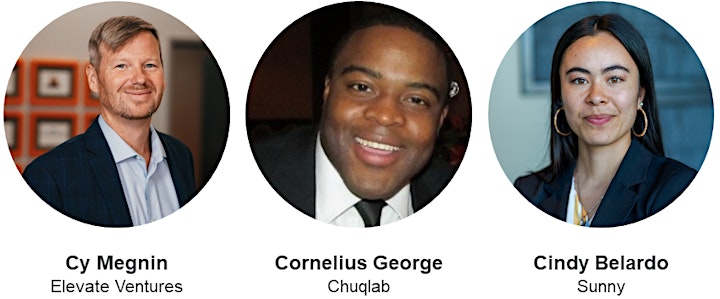 Cy Megnin - Moderator
Cy Megnin has been an entrepreneur, founder and advisor for the past two decades. Past companies include Intel Capital portfolio company PrepFlash, an AI company that uses NLP to automatically create flashcards from any content, and CloudCoreo, a configuration management company that garnered investment from Microsoft and ultimately sold to VMware. Cy was in the 2014 class of "Forty Under 40" for Professional Remodeler Magazine at the helm of the long-running real estate investment firm OCPS and was twice-featured on TLC's hit TV show "Flip That House". He is currently back in his hometown of Bloomington, IN with his wife Andrea and son Jack working for Elevate Ventures as an Entrepreneur-in-Residence after spending the last 15 years in Austin, Seattle and the Bay area. He has a degree in Economics from Indiana University and an MBA from Baylor University, where he is an executive judge for their annual MBA Ethics competition.
Cornelius George
I am passionate about making the world a better place than I found it. At Chuqlab, our focus is providing technology to those doing great things but have been underserved by the traditional technology start-up ecosystem. CrimeMiner, our proprietary technology allows those in law enforcement to be over 20 times more efficient when processing audio for evidence.
Cindy Belardo
Cindy Belardo, CEO of Sunny, led a team to India in 2018 for menstrual cup implementation. She directs sales, operations, and the company's overall vision. Cindy is a TEDx Speaker of "Menstrual Cups for Women's Empowerment." She holds a BS in Environmental Studies from the University of Oklahoma.