Description
EVENT DETAILS
How was your 2018? Did you smash it, or are you left wanting more? Either way, this event will set you up to be a MONSTER in 2019. This will be Vin Clancy's LAST EVER growth hacking talk in the United States, and JP Johl's first-ever reveal of the secrets he used to...explosively grow a YouTube channel's monthly subscriber growth by 1,759% and monthly views by 2,553.134% in less than 6 months. In the last two years, we've seen growth hacking used by startups all over the world to grow incredibly fast. But as more companies need to make revenue, how can growth hacking and virality be used to help companies who need revenue, not users? If you're an entrepreneur, founder, or responsible for sales/marketing in your company, you will love this. Here's what to expect in these explosive talks:

Marketing in the post-social world: How can growth hacking still create a huge advantage?

What stopped working on social media platforms in 2018 (and where to be to win in 2019)

The secrets to YouTube traffic that will see you get thousands of plays in weeks, not months

The platform you NEED to be on in 2019 if you want to win next year (Clue: It's not Snapchat)

Multiple techniques you can use to get hard-to-reach customers begging to give you their money

Removing the "mask" that you wear on social media, in order to be vulnerable and create content - without being "fake" or "sleazy"
DO NOT miss this event if you want to have a massive 2019!
P.S. OFFICIAL AFTERPARTY at alternate location to be announced! Guest "video game" DJ set from Vin Clancy. Christmas will literally come early at this talk.
SPEAKERS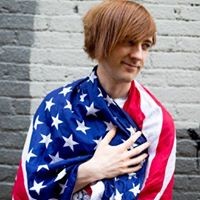 Vin Clancy has used growth hacking for huge results in multiple different businesses he has ran or consulted with. His growth hacking book raised over $100,000 in pre-orders, which he supported with a 100-date speaking tour around the world speaking in nearly 40 different cities.
He has appeared in publications like Fortune, Buzzfeed, The New Statesman, Wired, Vice, TechCrunch, Inc., and many more.
His talks at conferences and events around the world focus on marketing, sales, social media, and writing. His "growth hacking in real time" talk was voted best talk at SXSW V2V in Las Vegas.
He founded the online magazines Planetivy.com & screenrobot.com, which received nearly 20 million pageviews with zero marketing spend, while content he has overseen for other clients has received over 150 million page views so far. His current online magazine is a Facebook group, Traffic and Copy, which has high daily engagement and contributions from thousands of entrepreneurs.
Right now Vin teaches company founders and marketing managers how to grow their companies through a combination of rapid social media growth, and guerrilla community management tactics, in his private coaching groups, and through consulting with Marketing executives.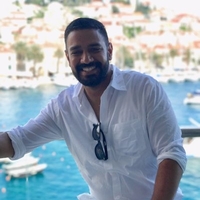 JP Johl is the co-founder of Mind Heros, an agency that helps e-commerce brands catapult customer growth with paid advertising and conversational marketing.
JP is a farmer and former bull rider turned growth hacker who has worked with some of the biggest brands in the world, including Wish, Puma, Uber, Lyft, Chevy, Nissan, as well as a variety of other startups.
AGENDA
5:30 - 6:00 pm | Happy (Half) Hour
6:00 - 7:00 pm | Trend Talk Presentation
7:00 - 7:15 pm | Audience Q&A
7:15 - 7:30 pm | Networking