Description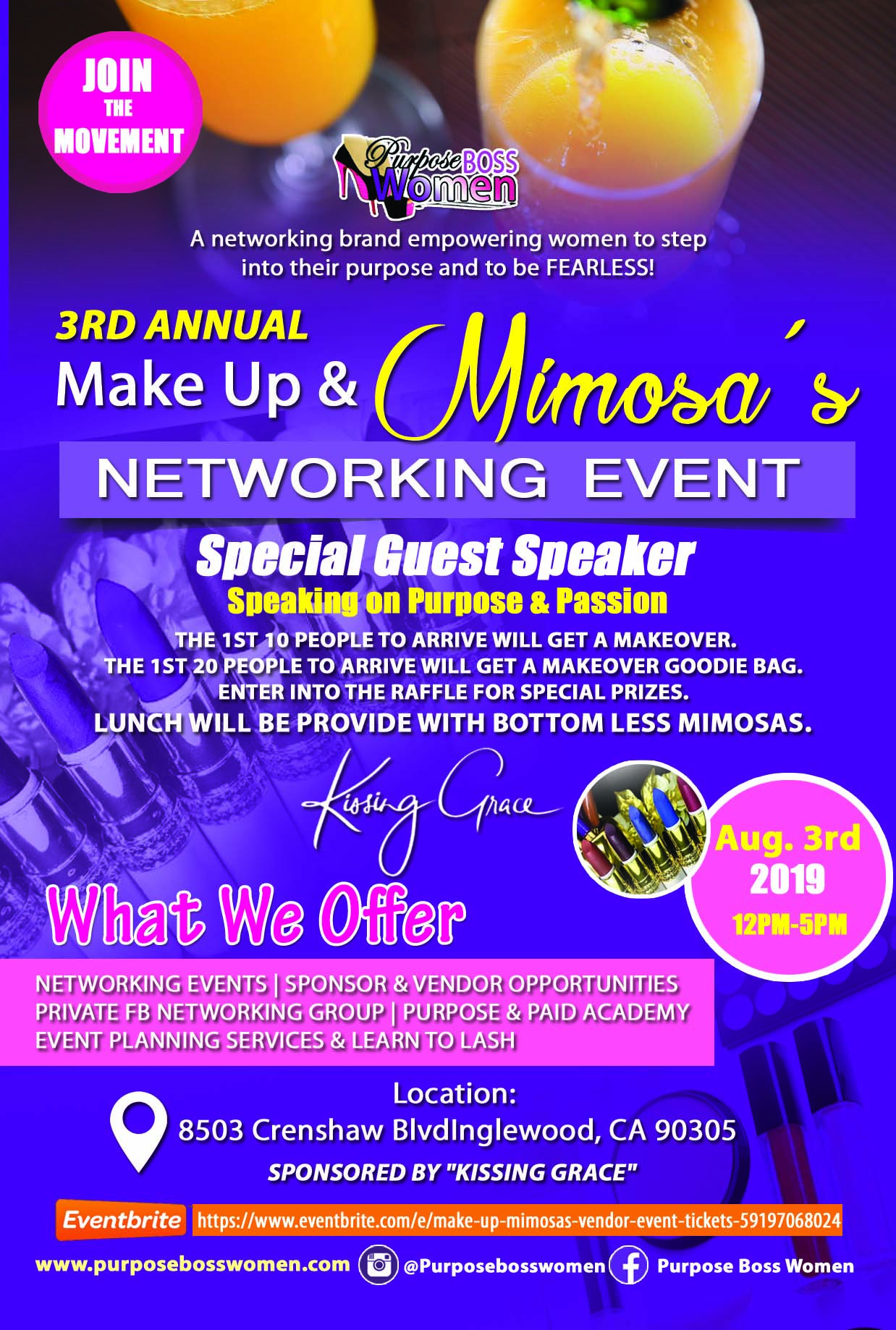 Our Makeup & Mimosa's Vendor event is back for the 3rd time! We are excited to be celebrating our 3rd year hosting Purpose Boss Women events and our 3rd Annual Make Up & Mimosa's networking event.
Our Purpose Boss Women 3rd Annual Make Up & Mimosas networking event will be held at the lovely Event Suite in Inglewood, CA. We would have a special guest speaker/author to speak on the topics of "Purpose & Passion". The 1st 10 guest to arrive will have the opportunity to have a makeover by Kissing Grace, a local makeup company. Founder Shai Grace of Kissing Grace teaches women how to apply makeup using the word of God. The 1st 20 people to arrive will receive a makeover goodie bag.
We will also have raffle prizes for you to win huge discounts on GWAIF Consulting Business Start Up package worth $595. Lunch will be provided and 2 Mimosa tickets . Come network with other Purpose Boss Women while learning strategies on stepping into your purpose fearlessly while making a profit.
VENDORS are NEEDED and this is a great opportunity for your brand to be expose to the many women attending this event. Register for a Vendor spot here and we'll send you a vendor package upon your registeration.
FOR MORE INFORMATION
PLEASE EMAIL
PBWEvents1@gmail.com