Description
Part Matchup, Part Holiday Party, and Part Panel
PART MATCHUP
Mingle mix and match with Founders, Funders, and the best business professionals Silicon Valley has to offer. Matchup facilitated through the ASV introduction format.
PART HOLIDAY PARTY
Make merry with fellow investors, innovative startup hopefuls and founders while hearing from a panel on the key pieces to startup success. Wine, beer, specialty cocktails and holiday eats and treats included!
PART PANEL
…on creating the perfect startup cocktail. 1 part formation/funding strategy, 1 part IP, 1 part licensing, 1 part pitch presentation, 1 part tech due diligence.
-----------------------------------------------------------------
DEMO/SPONSOR TABLES
Does you business serve Startups, VC's or Business Owners?
Take advantage of the opportunity to get in front of the right audeince.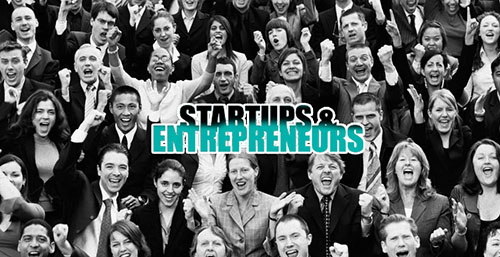 Reserve a demo or sponsor table and get great exposure!
Demo/Sponsor table includes:
- 1 (one) event ticket
- ½ shared Demo Table
- Promotion to guests before live event, from 5:30pm-6:45pm
You will also be able to talk for one minute in front of the entrepreneurs, investors, innovators and tell them about your company from 6:45-7:00pm.
Limited availability.
-------------------------------------------------------------------
PANEL PARTICIPANTS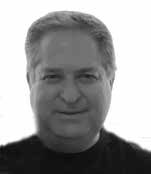 Part Formation/Funding Strategy with Roger Rappoport
ASV Founder and Procopio Partner
Roger is the Emerging Growth & Venture Capital Practice Group Leader. He has extensive experience advising startups and emerging growth companies, from inception through exit, and the investors that finance them. Roger's practice focuses on venture capital and angel investor financings (including convertible notes, SAFEs and other debt financings), mergers and acquisitions, joint ventures, distribution, development, manufacturing and licensing transactions, executive compensation, including the establishment of equity incentive plans and general corporate governance. Roger is a frequent speaker on topics related to "doing it right" from inception, developing an appropriate funding strategy and negotiating term sheets.
Roger has experience with clients in a diverse array of industries primarily in the software, information technology, Internet, fixed and mobile communications technology, cleantech and life sciences sectors. Prior to becoming an attorney, Roger was an entrepreneur for 10 years.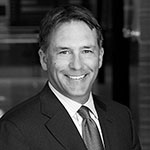 Part Intellectual Property with Noel Gillespie
Procopio Partner
Noel C. Gillespie is a Partner with Procopio and formerly served on the firm's Management Committee. He advises start up and emerging growth clients on strategic patent portfolio development and implementation to protect their technology and achieve their business objectives, the most important objectives being market share and premium pricing. Noel's approach to patent portfolio development helps his clients ensure their patents guard these important objectives, even on a budget. Noel worked as an electrical engineer for many years, leading teams in the development of man-worn free space optical communication systems and early CDMA cellphones before attending law school and becoming a patent attorney. He has extensive experience working with telecommunications companies, especially wireless telecommunications companies; digital health, health information technology, and medical devices companies; semiconductor; and software and Internet companies.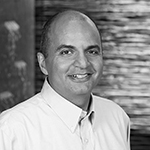 Part Licensing with Eli Mansour
Procopio Partner
Eli W. Mansour counsels clients on a variety of business matters including intellectual property, aviation law and equipment finance. Eli's practice focuses on the development, protection and licensing of technology and related intellectual property, including drafting and negotiating technology development, manufacturing, distribution and licensing agreements. He has extensive experience in device discovery agreements, joint venture agreements and technology assignment, and transfer transactions, as well as advising corporate flight departments and individuals seeking to acquire, lease or share the use of turboprop and turbojet aircraft. Eli also holds an FAA commercial pilot's license for fixed wing and rotorcraft–helicopter, as well as an instrument rating and an FAA remote pilot's license for small UAS.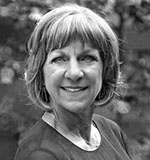 Part Pitch Presentation with Kristi Royse
KLR Consulting
Kristi helps leaders and teams tap their full potential, develop effective communication, collaboration, and leadership skills and ultimately, achieve higher levels of performance. She is a nationally-recognized speaker and a seasoned facilitator whose unique mix of inspiration, motivation, real-world strategies and actionable steps brings measurable success.
Her focus includes facilitating executive and team retreats, helping leaders increase their charisma and impact through presentation skills training, facilitating the strategic planning process, and enhancing communication and collaboration on teams. As an expert in leadership development and presentation skills, Kristi has coached executives, boards, and teams across industries, from law to tech and nonprofits to startups for over 25 years.
Kristi has a Bachelor of Science degree from California Polytechnic State University in San Luis Obispo, CA. She lives in Northern California with her husband, her daughter, and Maddie, her beloved yellow lab.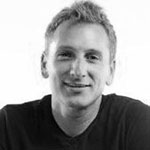 Part Tech Due Diligence with Jason Mongue
Technical Due Diligence and Technology Management
Jason Mongue performs structured and comprehensive technical due diligence services for Private Equity and Venture Capital firms. His clients include Level Equity, Napier Park Global Capital, Five Elms Capital, FinTech Collective, F-Prime Capital, and Revolution Ventures.
Jason has over twenty years of experience architecting software and managing development teams for many early-stage startups (PagerDuty, PipelineRx, Mirixa). He was the co-founding CTO of Perch Inc., a technology platform fundamentally transforming the residential real estate transaction. Jason is passionate about software architecture, automated tests, feature flags, continuous delivery, Agile process, and team optimization.
In addition to his extensive leadership history, Jason has hands-on experience working with many modern open source technology stacks (Elixir, Python, Scala, Ember, Angular) through remembers fondly the days of coding in Microsoft .NET. He has considerable domain expertise in the HIPAA regulated healthcare industry and with document imaging technologies.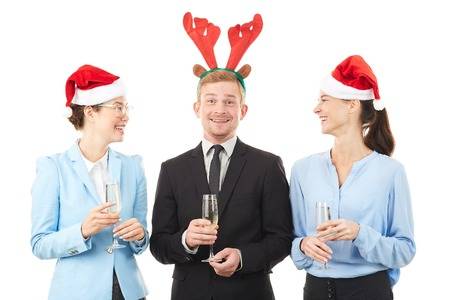 FUN HOLIDAY FLARE
Wear festive flare to be eligible for fun prizes and of course momentous photo opps (i.e holiday sweaters, antlers, Santa hats and the like).