Make the MONDO Bag, with Lauren Anderson

Wednesday, October 18, 2017 from 10:30 AM to 1:30 PM (CDT)
Event Details
MONDO BAG
This bag is so cute that you can't stop at just one. This bag is BIG, really big, and has multiple uses as a travel bag, weekend bag, diaper bag, beach bag, or grocery bag. Perfect for carrying around all your BIG stuff! The sky is the limit.
The Mondo is constructed using Quiltsmart's fusible interfacing (supplied in class with your pattern) and your pre-cut 2.5" (or 5") squares either from your stash or you can purchase some fat quarters in our shop. We have an Accuquilt GO cutter so you can cut your 2.5" pieces 9 squares at a time!  We also have a 5" square template. If you want to complete your bag on the day of the workshop, you can make your bag using 5" squares. If you'd like to use our Accuquilt cutter, come early - or a few days ahead - to use it!
You must have your squares cut ahead of time! If using ...
     5" Squares - bring at least 58 precut squares
     2.5" Squares - bring at least 208 precut squares
You will also need (these can be purchased in our shop at 15% class discount:  
     1.25 yards cotton fabric for lining (any color)
     1.25 yards fusible fleece
Bring a snack!
Sewists of all levels, from beginners to experts can make the Mondo bag. And, it's a great way to use up those fabrics you've been saving! You will be able to start on your bag immediately if you cut your fabrics and fuse them as indicated below. Otherwise, you may wait and do the cutting and fusing in class. You may purchase your fabrics and fusible fleece in the shop at a 15% class discount (please try to do so before the day of class so you can have them already cut). 
The MONDO BAG pattern with fusible interfacing and instructions will be furnished as part of the class.
Instructor is Lauren Anderson. From Lauren: "Mondo Bags are fun, creative and practical. When finished you will have a beautiful and sturdy tote bag that is 15" tall with a 10" square bottom, large enough to carry craft materials, books, shopping, or a day at the beach."
* Please cut your squares of focus fabric before you come to class. But if you are confused about how to do this process do not be alarmed! Come on and we will show you how!  Bring your usual sewing supplies as well as your sewing machine with a walking foot, or you may use one of our machines. You may also purchase all supplies in our shop at 15% class discount prior to class day.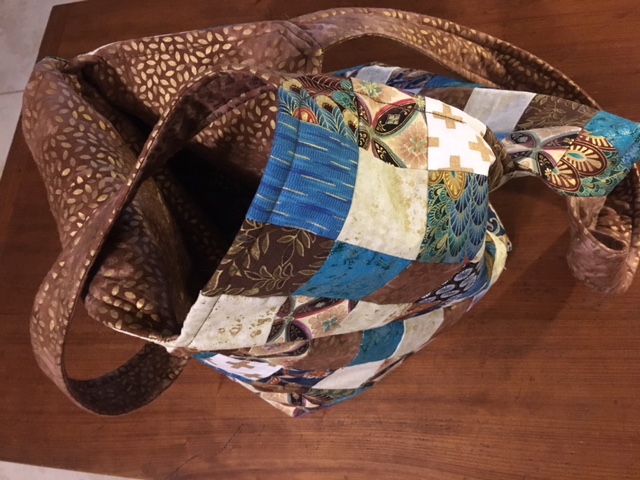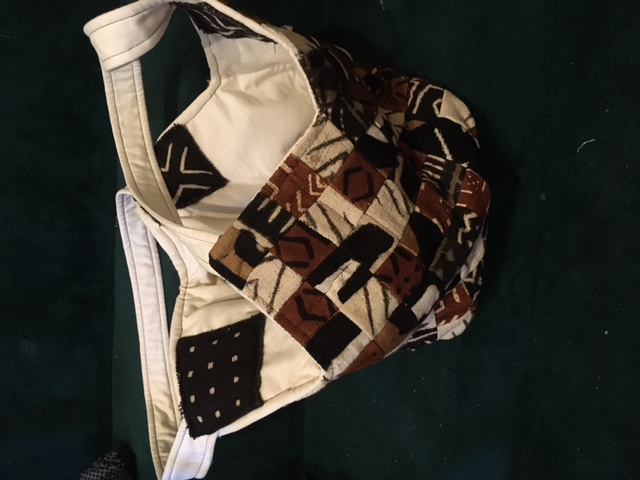 Organizer
4610 Magazine Street, New Orleans LA 70115   *   504-302-9434
Register for classes in person, by phone or through Eventbrite.  
If you see a class you'd like to take but can't make the scheduled day or time, please email us info@uptowncraftworks.com - we will try and accommodate your schedule. We offer collaborative workshops in venues Uptown, in the French Quarter and on the North Shore. Live in the FQ, the Marigny, or Bywater? Grab a couple of friends and we will organize a workshop down your way!