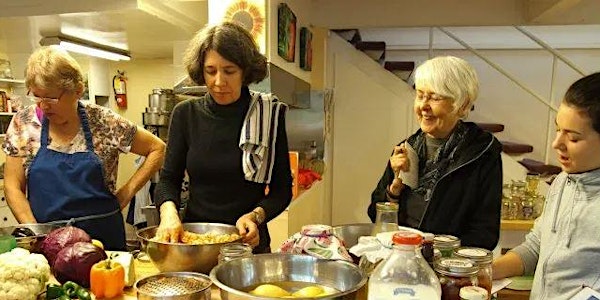 Make Soup Not Waste: A Virtual Zero Waste Cooking Class
Learn how to shop the fridge and pantry first to make meals from what you already have using leftovers, excess produce and humble fruit.
About this event
Learn strategies that prevent food waste in this interactive workshop with Anne-Marie Bonneau, aka the Zero-Waste Chef.
When you eat all the food you buy, you not only save money, you also conserve resources—the food itself plus all the water, energy, land, inputs and labor that went into producing the food. During the pandemic, finding ways to use all of the food you have on hand means you can shop less frequently, and stay home longer, helping to reduce the spread of Covid-19.
Tie on your apron, grab your knife and vegetables and join Anne-Marie and our virtual audience as we make soup together with what we found in our refrigerators. No two pots will be the same!