Description
You are Cordially Invited to MakeSmartCool, Inc Industry Mixer Fundraiser to Support Prince George's County Public Schools, Teachers, and Students. We are proud to Partner with Indie Fashion Week for a Special Fashion Show Presentation to celebrate their 5th Cycle.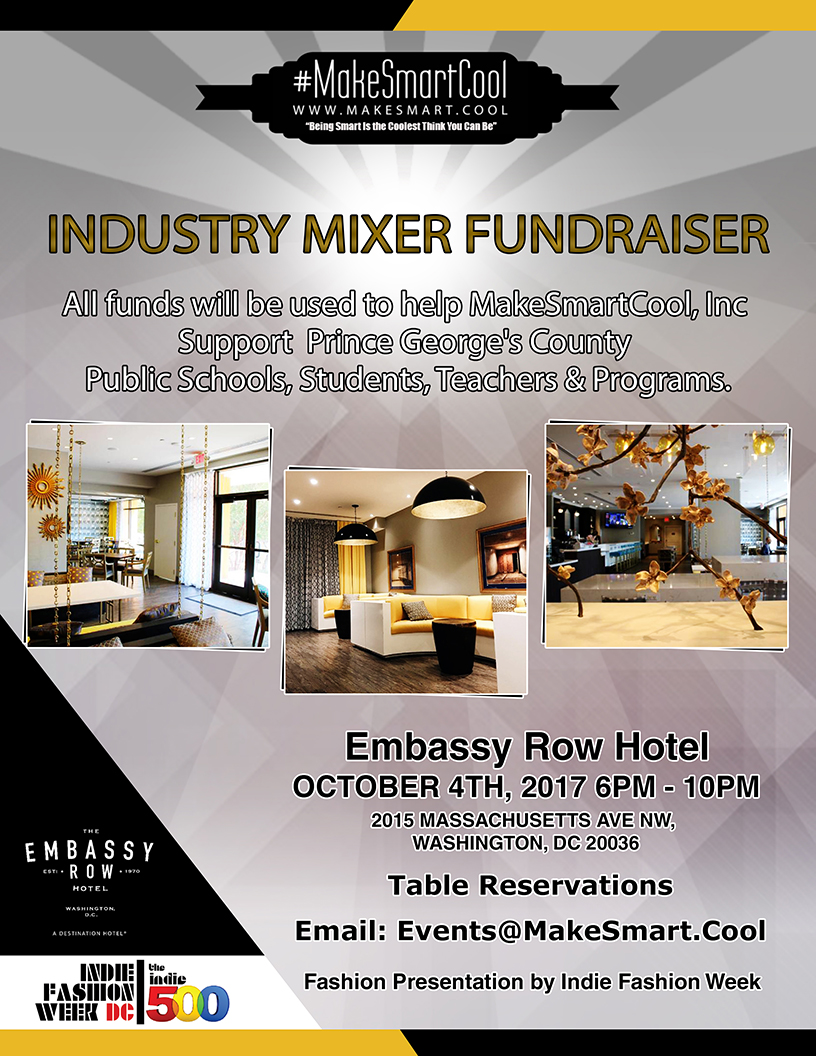 Please RSVP Events@makesmart.cool
Donate Online: www.makesmart.cool/donate.html

Make Smart Cool Empowers Our Youth, Parents, Teachers, and Community To Be Visionaries and Advocates of Effective Educational Methods and Learning Experiences. MakeSmartCool's Mission Is To Revolutionize How Young People Think About Education, In Addition To Showing Them Ways To Avoid Dangerous Pitfalls That A Lack of Education May Cause.

MAKE SMART COOL 2016 BY THE NUMBERS
$1,000 in Total Scholarships
Over 1,000 Backpacks Filled with School Supplies given away to Families in DC, MD, & Virginia
Over 200 Hours in Schools Working with Individuals talking about the importance of education.