About this Event
A Make Shift Coffee House Training Session with professional facilitator Craig Freshley is a full-day event. The Host Training in the morning focuses on topics like logistics, promotion, venue, music, and food. The Facilitator Training in the afternoon focuses on topics such as implementing Make Shift Coffee House formats, facilitation techniques, how to handle group conflict, time management, and more. Facilitators are expected to attend both the morning and afternoon sessions.
It's based on the Make Shift Coffee House model of bridging the political divide with face-to-face conversations to understand each other.
The Host Training is free plus $20 for the cost of refreshments and lunch.
If you purchase tickets for the Facilitator Training by March 31st you will receive a $50 discount as part of the Early Bird Registration! Starting April 1st the Facilitator Training fee is $200 plus $20 for the cost of refreshments and lunch.
If you attend a Make Shift Coffee House and if you facilitate a Make Shift Coffee House within 6 months of attending the training, you will receive $500! After that it is our intention to provide facilitators who have attended our training sessions $500 for each additional Make Shift Coffee House, as funds allow. Preference will be given to compensation of facilitation in Maine because that's where we are concentrating our efforts and trying to make an impact.
Have questions? Check out the above video Craig made about the training.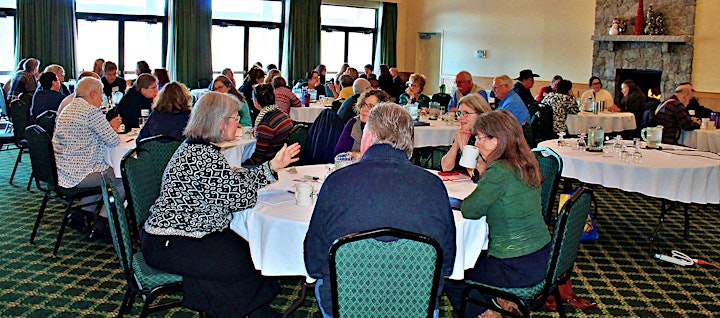 This photo was taken at a Make Shift Training in Hallowell, Maine. We talked about how to facilitate conversations, how to host gatherings, and focused on how to bring conservatives and liberals to the same table.
There were so many friends and kindred spirits in the room. We spent a wonderful day sharing tips and techniques for hosting and facilitating respectful conversations, networking, and we even had some role playing fun!