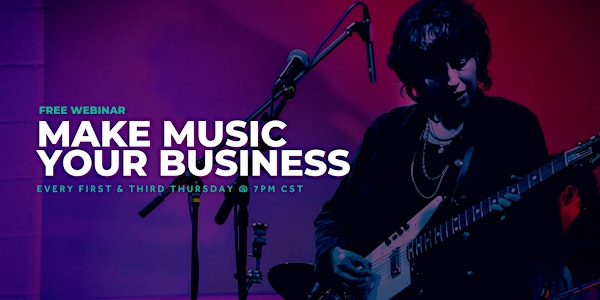 Make Music Your Business
Want to make music your business without going broke trying to figure out the industry by yourself?
About this event
The journey is hard and expensive. Don't do it alone.
Not long ago, getting a record deal, being a 'DIY Musician' or having to pay for college were the only real paths into the industry. Now there is a new way!
Join us for this free webinar where you'll learn to:
Increase your industry knowledge without paying for a college degree.
Build a team without coming across as being desperate for a 'deal'.
Grow with a community that will keep you from making big mistakes with your marketing, brand and music production.
It's time to get unstuck and get rid of what's holding you back... Fear of failure. Fear of going broke pursuing a dream. Imposter syndrome. Overthinking. Confusion about where to start and what to do next. No management. No support group. No connections to the real music industry. No understanding of promotion and marketing.
Music creators and industry professionals battle the struggle of feeling overwhelmed because they don't have the support and guidance they need. It's not surprising that many either burn out or give up completely.
Don't give up. There are many practical ways to make music your business, and we'll teach you a few of them for free on this webinar.
RSVP now to Make Music Your Business!
***Create a free account HERE to RSVP and access the webinar.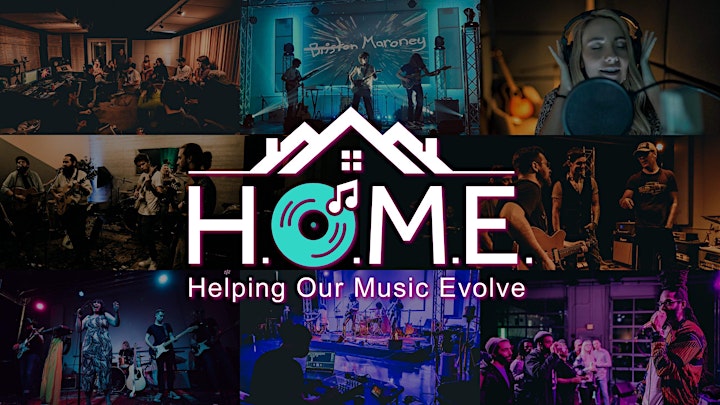 HOME is Nashville's 24/7 artist development and production community that offers shared facilities for recording, rehearsal, live events, and content creation.
HOME Membership includes an online networking community and weekly programs to accelerate your growth in the music industry.
🏡 Learn more at homeformusic.org