Event Information
Location
Paracademia Block
West 119th Street
Between Frederick Douglass Blvd and St. Nicholas Sve
New York, NY 10026
Description
Make Music Harlem 2019 – 5th Anniversary
Music Festival and Block Party
Friday, June 21, 4 - 8 PM
West 119th Street Between Frederick Douglass Boulevard and St. Nicholas Avenue
- FREE -
Make Music Harlem 2019 (#MMH19) is the fifth annual production of Make Music Harlem. The goals of the production continue to be consistent throughout the years: to bring a high-quality performance to audiences of all ages, in an informal, outdoor setting, and to help strengthen the community bonds in an afternoon of collective creation and entertainment.
Program:

4 PM Welcome and Fernando Acevedo
4:15 PM Johari Mayfield fitness class and solo
4:30 PM Harlem swing dance society
5:15 PM Mia Theodoratus, Hai-Ting Chinn, Daisy Mason/Polina Bakthina - Penelopera Excerpts
6:00 PM Moustache Cat Dance
6:30 PM Patrick Grant's Tilted Axes: Music for Mobile Electric Guitars
7 PM Gene Pritsker's Sound Liberation
7:45 PM Thank yous and goodbye until next time!
Street art and sculptures will be displayed in the street. Activities for and by children include making street art with colored chalk, playing small instruments, face painting, balloon art and open mic. Local restaurant and long-term partner, B2 Harlem will co-host. Milica Paranosic, the festival founding director will serve as a Master of Ceremony.
Make Music Harlem is a free, family-friendly event.
Fifth Annual Make Music Harlem is made possible in part with public funds from Creative Engagement, supported by the New York City Department of Cultural Affairs in partnership with the City Council and administered by LMCC.
LMCC empowers artists by providing them with networks, resources, and support, to create vibrant, sustainable communities in Manhattan and beyond.
This production is also made possible in part by ongoing funding to Paracademia from the New York State Council on the Arts.
Fifth Annual Make Music Harlem is made possible in part with funding from the Upper Manhattan Empowerment Zone Development Corporation and administered by LMCC.
UMEZ enhances the economic vitality of all communities in Upper Manhattan through job creation, corporate alliances, strategic investments, and small business assistance.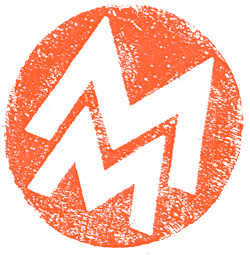 Date and time
Location
Paracademia Block
West 119th Street
Between Frederick Douglass Blvd and St. Nicholas Sve
New York, NY 10026