MAKE MORE MONEY: Clear Unconscious Self-Sabotage with HBLU™ ™

Thursday, August 2, 2018 from 7:00 PM to 9:00 PM (EDT)
Event Details
MAKE MORE MONEY: Clear Unconscious Self-Sabotage with HBLU™Healing from the Body Level Up
Presented by Judith A. Swack, Ph.D.
Are you being paid well enough for what you do?
Do you have trouble figuring out where the money went?
Do you spend money but get no pleasure from it?
Unless you were lucky enough to inherit a fortune, you probably work to earn a living.  You might think that everyone feels they don't make enough money.  But in many cases people unconsciously sabotage themselves into making less money than they could.  Regardless of conscious intentions, people's negative emotions, limiting beliefs, or self-sabotaging behaviors can actually interfere with success. 
In this seminar, Dr.  Swack will:
Help you recognize healthy and unhealthy ways you use money
Lead you to discover some of your beliefs and prejudices about making and having money
Give a live demonstration of how this breakthrough healing methodology eliminates unconscious self-sabotage.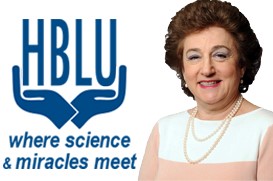 Judith A. Swack, Ph.D. is the originator of Healing from the Body Level Up  (HBLU™), a unique, effective, and powerful way to get unstuck and eliminate struggle, even when other therapies have failed, by clearing mental, emotional, physical, and spiritual blocks to success. Dr. Swack and her associates work with people in person or by phone. Healing from the Body Level Up, Inc. is located in Needham, MA. Visit our website at www.HBLU.org.
Save This Event
When & Where

237 Lookout Pl

Maitland, FL 32751


Thursday, August 2, 2018 from 7:00 PM to 9:00 PM (EDT)
Add to my calendar