About this Event
We will break the curse of lack and the spell of negativity with this workshop. We had a free webinar on 2/2/2020 which that link will be provided along with 20 ways to make money without money.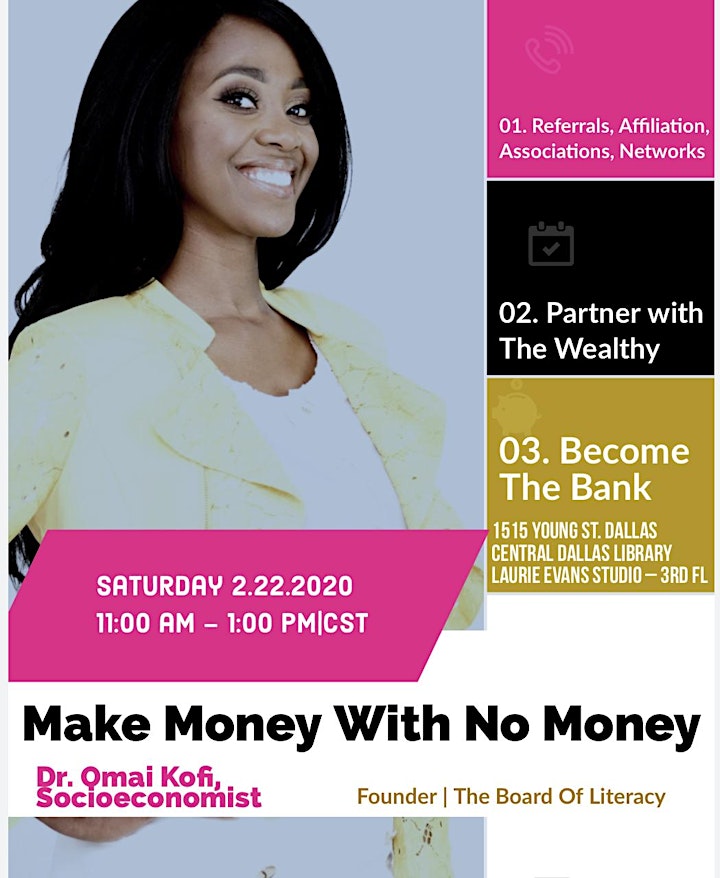 Are You Set Up To Make Money?
We will structure your phone and any computer to become an ATM.
We will create or develop your platform to be able to monetize everything you have of value to do so.
We will reveal opportunities which you can participate in that requires effort without your own money.
Industries Which Make Money With No Money or what is known as OPM.
Banks
Churches, Non-Profits & Charities
IRS & Goverment Entities
Crowdfunding & Crowdlending Platforms
Online Businesses