About this Event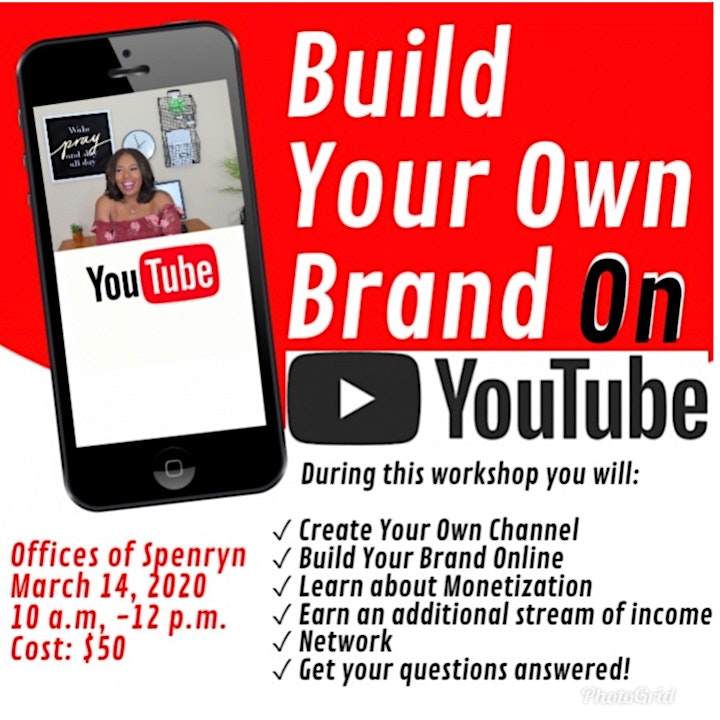 This event was created specifically for those who are entrepreneurs, content creators, or who aspire to be one or the other. If this is you & you want to add an additional stream of income, come join us!
The beauty of the internet is that there are so many ways to make legitimate income online and YouTube is certainly one of them. And guess what? You can make money directly from your phone. That's right. While it has become increasingly harder to monetize a YouTube channel in recent years, I've cracked the code to how anyone can earn extra money through the platform whether you own your own business or not! YouTube is recognized as the second largest search engine in the world next to Google and I want to teach others how to leverage this platform and:
- Create your own Channel
- Earn an additional stream of income from your phone
- Network with a community of like-minded content creators
- Get your YouTube questions answered on the spot
Tickets are limited. Only 20 spots are available as this will be an intimate experience and interactive workshop. Buy your ticket before they are gone! No refunds.