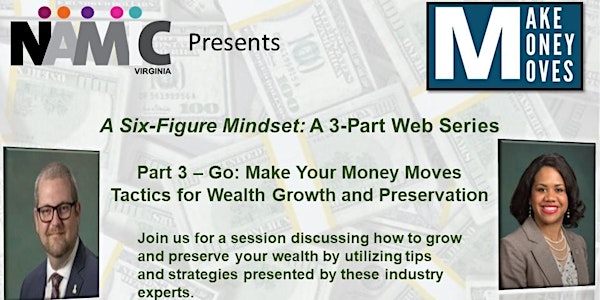 Make Money Moves - Part 3
You don't want to miss this event! This is the final part of the web series! Join Cheri and her team as they give us wealth building tools!
About this event
Join us for a session discussing how to grow and preserve your wealth by utilizing tips and strategies presented by these industry experts.