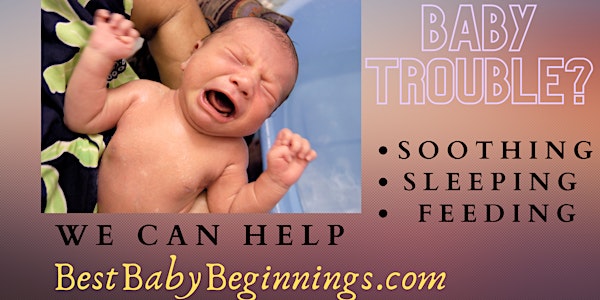 Make Miracle Moments with Your Newborn Baby
Invitation to New & Expectant Parents – Gain the most benefit from the moments you spend with your newborn baby.
About this event
Interactive event addressing parents' awe (and overwhelm) about their new infant.
BENEFITS & PROMISES:
Exchange overwhelm for peace of mind and the confidence that you're offering your newborn the Best Beginnings to Life.
No instruction manual? No problem! You can become your own baby whisperer.
Don't speak baby talk? Tune into your own infant's signals.
Don't miss the vital opportunities present in your baby's first year
RECEIVE A GIFT:
FREE 30 min consultations will be offered after the session.
ABOUT THE SPEAKER:
This will be a conversation with Irene Martinez, OTR/L, clinical specialist in pediatric occupational therapy with over 20 years expertise, about the aspects of a healthy and happy development for both you and your new baby. Every parent's wish to give their new babies the best inspired her signature system Best Baby Beginnings.
Best Baby Beginnings to You & your loved ones!