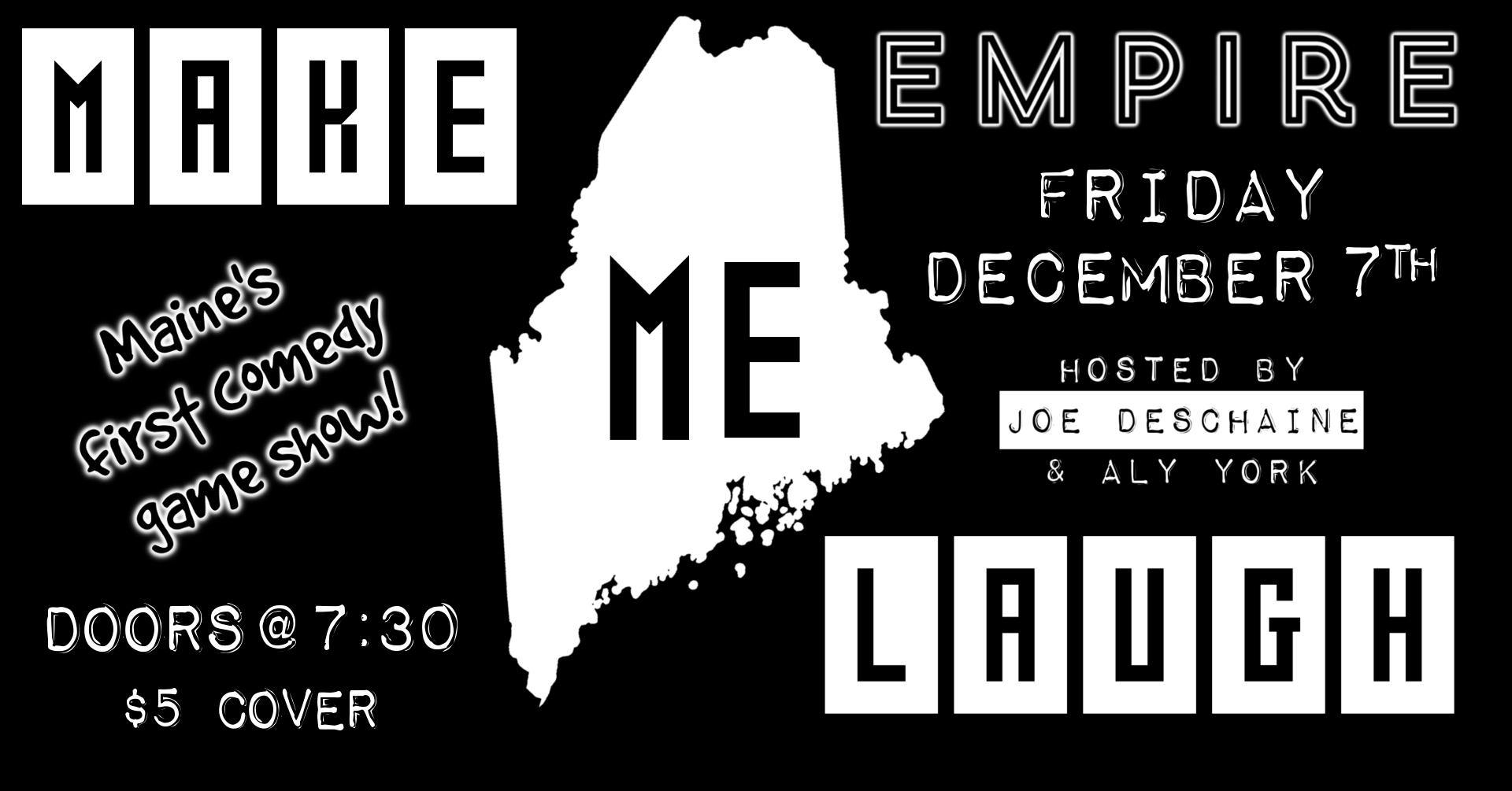 About this Event
The first two were an absolute blast, so we're doin' it again! This time it's on First Friday, December 7th! Come on out and see returning comics Keith Hebert & Cindi Brown, as well as three comics y'all haven't seen on the game yet! Or, even better, volunteer as a contestant and make them really work for your laughter!
Make Me Laugh is Maine's first and only live comedy game show! Based off of the popular tv show from the 70s, this game pits standup comics against volunteers from the audience, in a match of wit against will. Comics face the contestants, one on one, and have only 60 seconds to try to make them laugh. Think you've got what it takes to keep a straight face? 
We start the night out by having each comic do a short set of standup comedy, as a way of introducing their senses of humor to the audience. Next, we start taking volunteers to come up on stage and play the game. At the end of the night, the contestant who was able to hold out the longest without laughing will win a super rad prize, and the comic who was able to make people laugh the fastest will close it out with a victory set, and will have bragging rights until the next show! 
Even if you don't want to play the game, it's so much fun to watch people make comedians squirm! On First Friday in December, come on out to what is guaranteed to be the most fun event in Portland!
Doors @ 730. $5 entry, or bring friends and it's 3/$10!