We graciously invite you to our "Make Me A House of Prayer" Prayer Brunch taking place on June 26, 2021.
About this event
We have prepared a place for you to receive biblical revelation, refreshment, breakthrough, power packed prayer and delicious food as we encourage you to join us.
Registration is free, please sign up at https://www.familyofloveinternational.org/prayer-brunch
We are looking forward to seeing you there!
#prayerbrunch #FOLICC #makemeahouseofprayer #Godspresence #prayersoftherighteous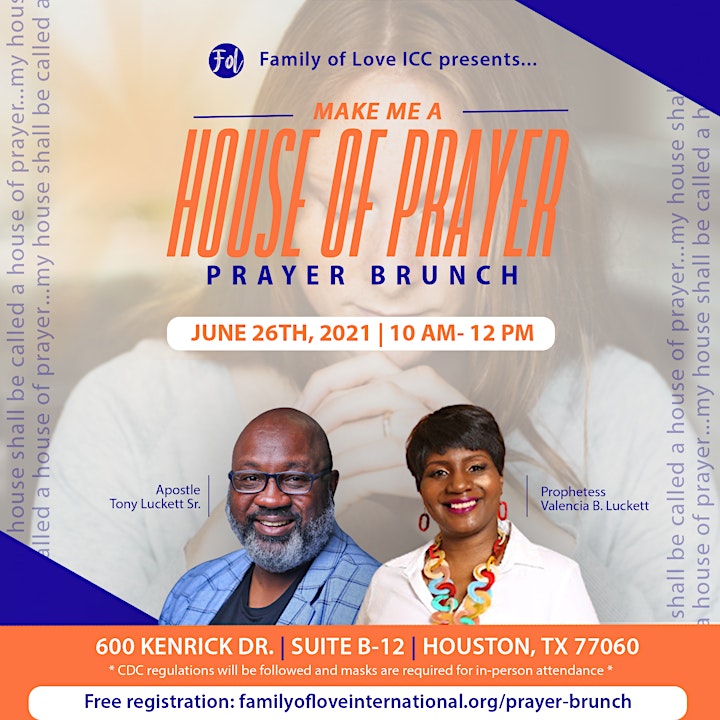 Organizer of "Make Me A House Of Prayer" Prayer Brunch